LAist relies on your reader support, not paywalls.
Freely accessible local news is vital. Please power our reporters and help keep us independent with a donation today.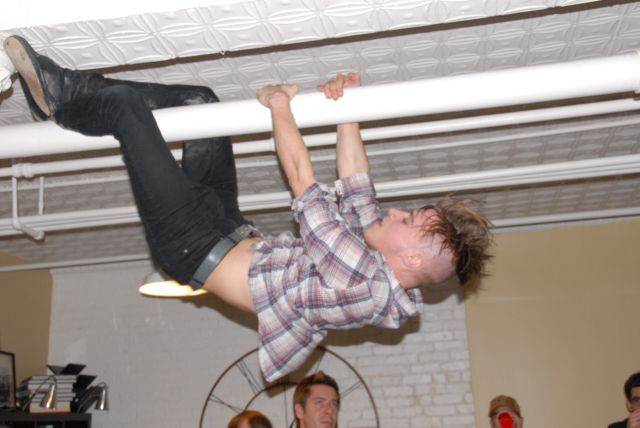 I've always dreamed of attending the CMJ, the annual New York gathering of pretty much every band in the entire universe. The people over at Fader are saying CMJ should be an acronym for Conquering Many Jams. I'm just not sure if I'll be doing the conquering. With thousands of bands to choose from, It's more than likely that the music will be conquering me. As I arrive at the Puck building on Lafayette Street, I see a sinuous line of Press people, who seem to be filling out forms and waiting forever. I'm a bit wary at this point because I've heard a lot of negative things about badge holders in the past. After standing in the wrong line a bunch of times, I see that Global Inheritance has a booth inside. I recalled seeing their decorated trash cans at the Swerve Festival at Barnsdall Art Park. Their projects comprised some of the more redeemable facets of that festival, the ideas that I believe I referred to as genius. Make sure you check out their very creative approach to waste management.
Instead of diving head first into the bedlam of decisions, I opted to take it easy on myself the first night. Trust me, the next four days are absolutely insane. I decided to camp it at the Bowery Ballroom to catch the Brooklynvegan showcase because the lineup was so stellar: Bon Iver, The Shaky Hands, The Most Serene Republic, Miracle Fortress, Dean & Britta, The Rosebuds, and Voxtrot.