Firefighters Had To Stop Battling Wildfire Because Of Some Jerk's Drone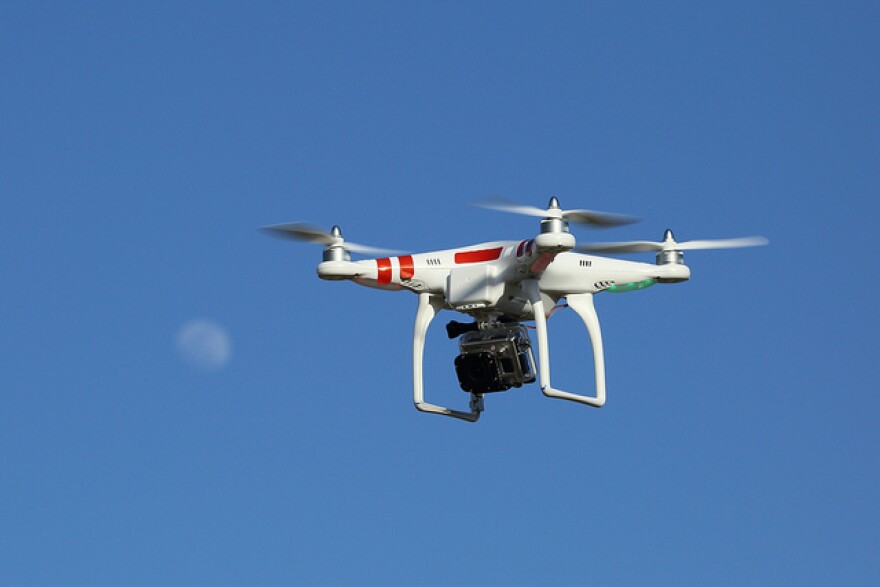 Stories like these are only possible with your help!
You have the power to keep local news strong for the coming months. Your financial support today keeps our reporters ready to meet the needs of our city. Thank you for investing in your community.

Firefighters battling the huge Lake fire in the San Bernardino National Forest had to pause their actions yesterday because someone was flying a hobby drone nearby. Aircraft dropping water on the fire, which by today has burnt more than 36 square miles in the San Bernardino Mountains south of Big Bear, were grounded after a drone was seen near Onyx Summit at about 6 p.m., the Los Angeles Times reported. Daniel Berlant, a spokesman for the California Department of Forestry and Fire Protection, tweeted:
This isn't the first time firefighting agencies have gotten into it with regular people flying unmanned drones. Last July CalFire called on the police to confront someone operating a drone near a blaze they were battling near Plymouth in Northern California.
The law is still pretty hazy when it comes to civilian drone use. The LAPD has said it wants to restrict civilian use of drones because federal law doesn't regulate it the same way it does for law enforcement and commercial use, calling the situation a "quagmire," according to the LA Times.
Meanwhile, evacuations were enacted for the Burns Canyon and Rimrock areas yesterday after strong winds cause the Lake to spread even further, KTLA reported. Today, CalFire tweeted this photo of the fire as seen from Pioneertown (where Pappy & Harriet's is, near Joshua Tree), where a voluntary evacuation has taken place:
Update: The drone in question was flying illegally, according to Mike Eaton, forest aviation officer for the San Bernardino National Forest. Eaton said the aircraft was flying at about 800 or 900 feet off the ground and that drones aren't permitted above 400 feet, according to KTLA. Furthermore, the area under a temporary flight restriction due to the fire.
Authorities described the drone as a fixed-wing plane about four-feet wide. It was spotted flying between two fixed-wing aircraft battling the fire, but authorities couldn't figure out who flew the drone or it where it went.
Eaton said another drone was spotted as well on Wednesday by a firefighting pilot. He said firefighters lost about two-and-a-half hours of air time because of the grounding. Authorities in the area said they'd try to track down any other drones they spotted.

Related:
Photos: The Fire Devastating The San Bernardino National Forest