Restored Ecosystem Reopens to Public at Sepulveda Basin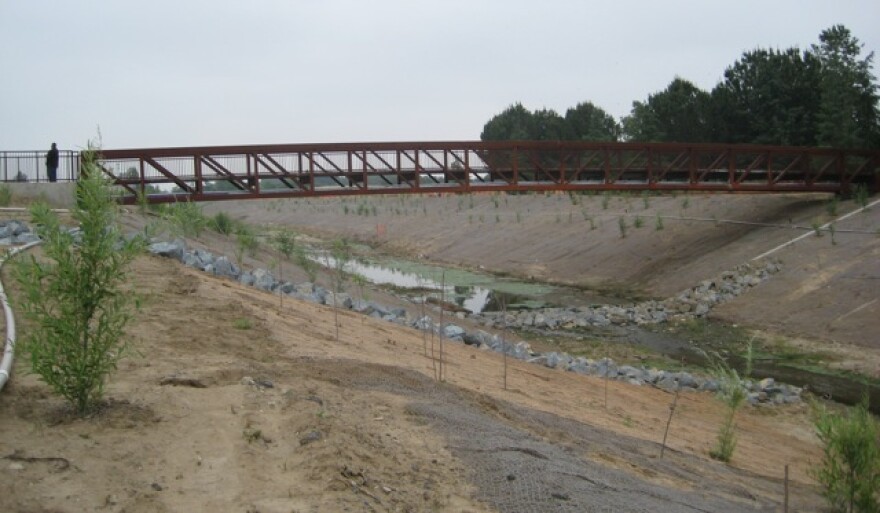 Stories like these are only possible with your help!
You have the power to keep local news strong for the coming months. Your financial support today keeps our reporters ready to meet the needs of our city. Thank you for investing in your community.
After a year of restoring its wildlife and native habitat, Bull Creek, between Victory Boulevard and the LA River in the San Fernando Valley, re-opened to the public this morning. As with the LA River, the Army Corps of Engineers adjusted the creek for flood control purposes years ago leaving the ecosystem and habitat weakened.
"The Bull Creek project fulfills our promise of restoring wildlife and native habitat in the channel while providing park visitors better access to this unique recreational area in the San Fernando Valley," said Congressman Brad Sherman, speaking at this morning's event.
It doesn't look like much now in the above photo--some of vegetation is still growing in areas--but the 28 acres of aquatic, riparian and native upland habitat featuring some passive walking trails and pedestrian bridges is a great asset to the 2,097-acre Sepulveda Basin and surrounding community.