Catalina Island's City Of Avalon Is Getting A Touristy Makeover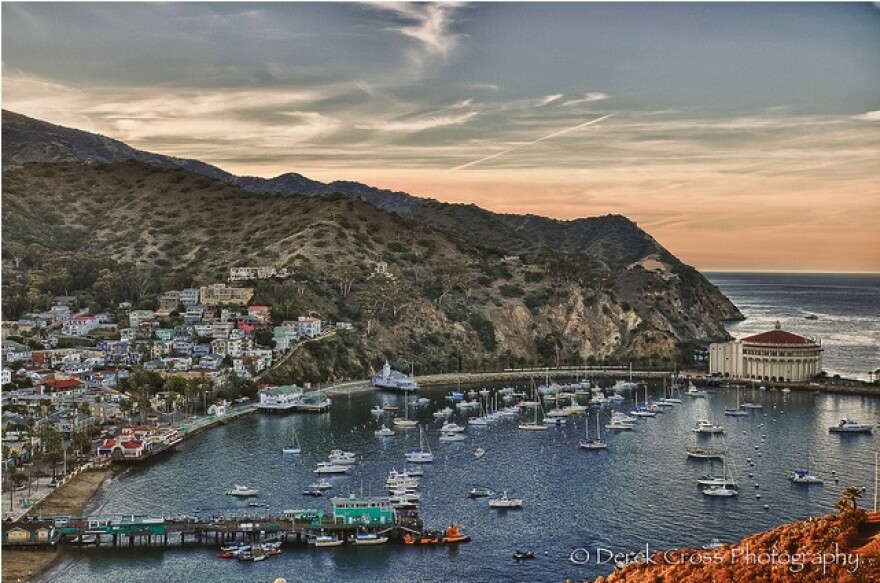 LAist relies on your reader support, not paywalls.
Freely accessible local news is vital. Please power our reporters and help keep us independent with a donation today.
It's not going to be your grandparents' Avalon any more.
The L.A. Times reports that the Santa Catalina Island Co., which owns the land under Catalina Island's city of Avalon, is working on an ambitious overhaul of the area.
Ever since the 1920s, the city has been based around its iconic Casino building, the hub of the Avalon's (now mostly gone) celebrity-getaway culture. Now, the developer is in the midst of constructing an 11,000-square-foot museum to house traveling exhibitions, after a four-year uptick in Catalina tourism centered around traveling shows that came to the island about the Beatles and Marilyn Monroe.
Also on the way are a spa, a hotel and 120 homes.
The Santa Catalina Island Co. owns about 11% of the land on the island. Almost all of the rest is supervised by the nonprofit Catalina Island Conservancy, which manages the island's undeveloped land.
Let's hope these changes to the town don't diminish the amazing sea life or harm the island's awesome bison herd.