Here's to Your Health: Beneveda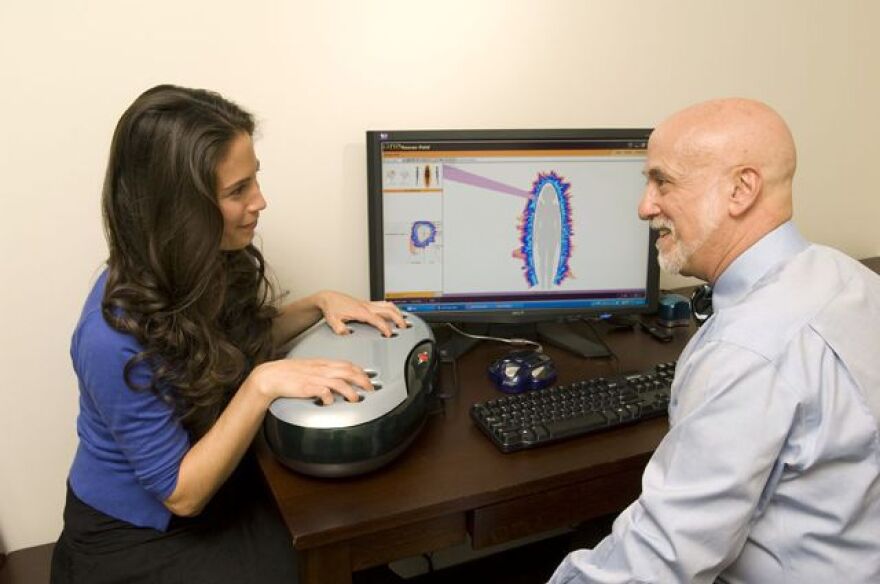 LAist relies on your reader support, not paywalls.
Freely accessible local news is vital. Please power our reporters and help keep us independent with a donation today.
Photo provided by Beneveda Medical Group | Dr. Thom Lobe administers his aura-reading machine
You heard it here first: fitness and health is big in L.A. Knowing that you would not want to be uninformed of the recent trends, we bring you Here's to Your Health, in which we explore new local offerings in health and wellness. Consider trying them, consider mocking the Hollywood fools who try them, or consider staying on the couch and watching reruns of The Bachelor. Whatever floats your boat. This week, we start with...
Beneveda Medical Group
In a bright office on a Wilshire Blvd. in Beverly Hills, Dr. Thom Lobe, the founder of Beneveda Medical Group, explains the importance of energy flow in my body. "Energy affects everything," he says, as I sit amidst Star Wars-y computer screens and lights. "What's the difference between being alive and dead? Chi. Prana. Life force. Energy."