Downtown Fights Doggy Pee Problem With AstroTurf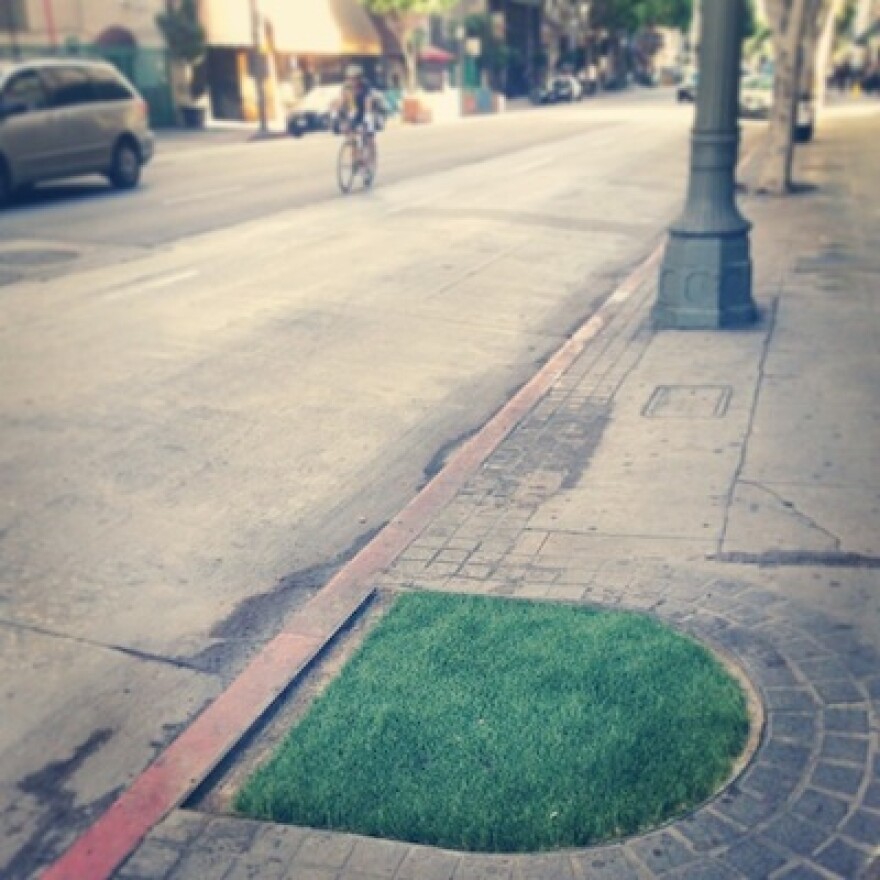 Stories like these are only possible with your help!
Your donation today keeps LAist independent, ready to meet the needs of our city, and paywall free. Thank you for your partnership, we can't do this without you.
Downtown folks have been embracing the dog culture with open arms, but things are getting a little stinky. New patches of AstroTurf on the city streets might be the solution to curbing the growing dog-pee problem.The Historic Downtown Improvement District (HDBIB) launched a program in August that added three fake plots of grass measuring 50-by-50-inches to the concrete in the heart of Downtown: at 6th and Main, 7th and Main, and 7th and Spring streets, according to CBS Los Angeles. The turfs are located away from restaurants and pedestrian traffic, and get hosed off and deodorized daily, reported Downtown News. If the pilot program grows in popularity, the grassy spots could grow throughout the city.
Downtown residents have been facing a major issue with their concrete jungle and love for dogs. One-third of the residents there own a dog, according to a 2013 demographic survey by the Downtown Center Business Improvement District. With the lack of actual greenery in the area, dog owners have been letting their pups mark their territories anywhere from restaurant walls to sidewalks and metal trashcans. HDBIB has also been putting up signs on garbage cans reminding pet owners where they should and shouldn't be allowing their dogs to do their business, according to the Los Angeles Times.
Related stories:
Downtown's Newest Bar Features a "Dog Check"