State Parks & Beaches Smoking Ban Vetoed by Schwarzenegger
Stories like these are only possible with your help!
You have the power to keep local news strong for the coming months. Your financial support today keeps our reporters ready to meet the needs of our city. Thank you for investing in your community.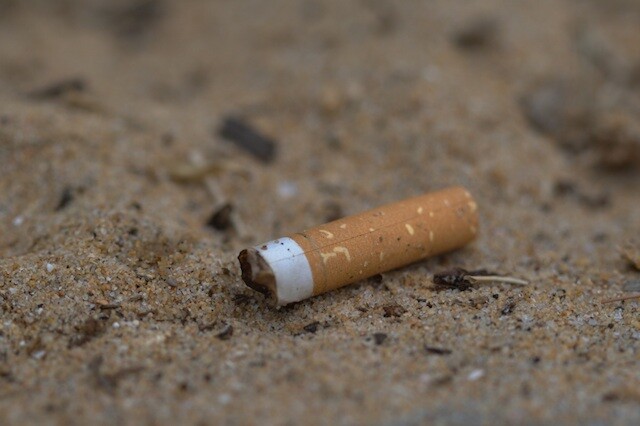 Photo by puzzlement via Flickr
As Governor Arnold Schwarzenegger is getting cheers from some in the environmental community for backing down from offshore drilling, he's not winning those fans over his latest veto. This afternoon he decided against a bill that would ban smoking in state parks and beaches.
"First, I believe this bill is an improper intrusion of government into people's lives," Schwarzengger wrote in his veto message. "I have supported laws in the past that tackle the problem of smoking indoors and smoking in cars with children. But, by mandating in state law that people may not smoke outdoors in certain areas, this bill crosses an important threshold between state power and command and local decision-making. There is something inherently uncomfortable about the idea of the state encroaching in such a broad manner on the people of California."
Part of Schwarzenegger's reasoning is that state park officials can already ban smoking in parks under certain circumstances, such as where fire hazards exist. "I think this is a discretionary decision that is best left with the Department and local government," he said, noting that cities and counties can ban park and beach smoking that they operate. "When considering the contiguous nature of state-owned and locally-owned beaches, the purpose of the bill is undermined if the difference between legal activity and illegal activity is literally a line in the sand."
On cigarette butts lining the coast, Schwarzenegger's reasoning becomes a little more diluted. "I understand the challenge cigarette butts cause to our beaches and marine
life. But, this bill applies the ban solely to those beaches and parks owned and operated by the state of California," he explained. "As we have seen, marine debris and litter know no boundaries." He said fines and penalties are a "more appropriate response."
The bill, SB 4, was authored by Senator Jenny Oropeza of Long Beach.