Photos: Poppy Blooms Didn't Stand A Chance Against Record-Breaking Heat
Stories like these are only possible with your help!
Your donation today keeps LAist independent, ready to meet the needs of our city, and paywall free. Thank you for your partnership, we can't do this without you.
This year's annual poppy bloom in the Antelope Valley looked like one of the best in recent years, thanks to winter rains. But Mother Nature giveth and Mother Nature taketh away: this weekend's record-breaking heat wave fried many of the blooms.
A post on the Antelope Valley California Poppy Reserve Facebook page shows the wilted poppies and laments that "Mother Nature pulled the rug out from under us":
"We're astonished to find that our big bloom of desert-adapted, ruggedly persistent poppies has been all but cooked away by the heat we've had over the last week. Where we had the densest poppy germination anyone's seen in a decade, there are now desiccated poppy petals that didn't even have a chance to go to seed before they were left shriveled on the stalk."
The south slopes in particular that were once orange look particularly toasted. Here are some of the poor dessicated poppies: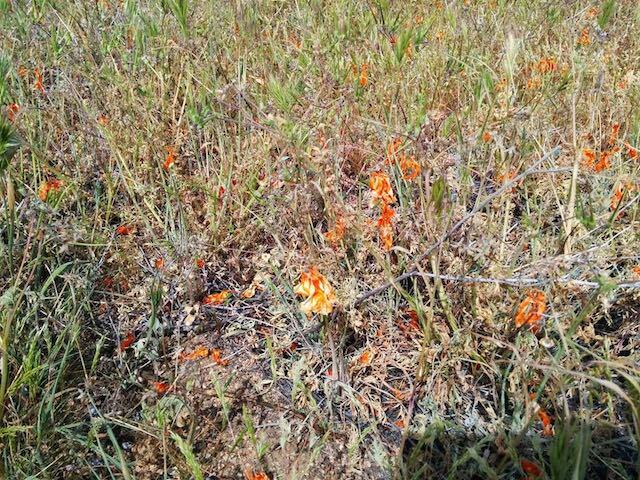 I'm sorry, little poppies (Antelope Valley Poppy Preserve)
The reserve promises that it's still worth the drive. Some of the poppies did survive, and there are other wildflowers as well, including goldfields, forget-me-nots, gold cups, cream cups, owl's clover, and lupine.

All is not lost (Antelope Valley Poppy Preserve)
And they say that if the poppies survived and we get some spring showers, they could still produce more buds and blooms. So now you have another reason to pray for rain.