American Idol Sued Over Low Musician Wages
LAist relies on your reader support.
Your tax-deductible gift today powers our reporters and keeps us independent. We rely on you, our reader, not paywalls to stay funded because we believe important news and information should be freely accessible to all.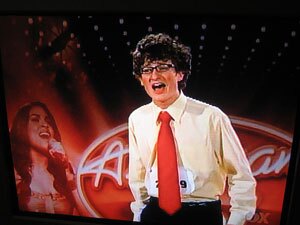 American Idol celebrates music, yet at the same time, it apparently cheats its own musicians who make the show happen. The American Federation of Musicians filed a suit that alleges American Idol Productions Inc. and Tick Tock Productions Inc. its subsidiary, broke a collective bargaining agreement that says the musicians are to be paid royalties for rebroadcasts.
"Beginning in 2007, the show's producers subverted the agreement by cutting out the original soundtrack and re-recording new music with different musicians for 'American Idol Rewind,' court papers state," via KTLA. "The affected episodes are from Season 2 on, the lawsuit said."
Photo by jonfeinstein via Flickr