Counting On the Twits Running for Governor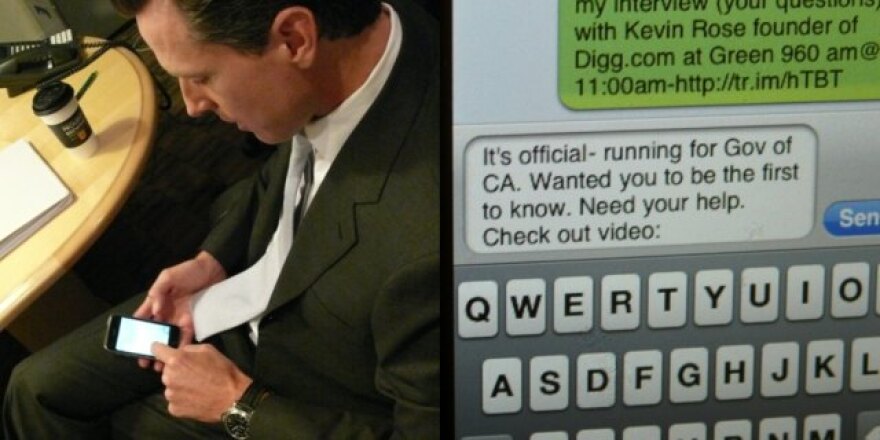 Stories like these are only possible with your help!
You have the power to keep local news strong for the coming months. Your financial support today keeps our reporters ready to meet the needs of our city. Thank you for investing in your community.
Late yesterday afternoon LA Observed's Kevin Roderick offered up some insight on the recent goings-on in local politics during his KCRW commentary. In addition to taking a look at this week's winners and losers--err, in the context of elections--Roderick took a look at what may or may not be the pop culture litmus test for potential electoral success. Yes, you guessed it: Twitter.
With San Francisco Mayor Gavin Newsom leading the pack by a landslide (437k+ followers) against Jerry Brown (200k+) and our Mayor Villaraigosa (1700) does that (plus Los Angeles' recent cover story ostensibly labeling Mayor Tony as a "fail whale") signal campaign woes? Says Roderick: "Both [Newsom and Brown] use Twitter actively to bond with voters, part of a social media strategy that has worked well for Democrats like Barack Obama," but Villaraigosa's stats mean he's followed by fewer folks "than even some of the worst bloggers out there."
Adds Roderick:
I guess I should give [Villaraigosa] this, though. He has more Twitter followers than I do at LA Observed. But we just started and we're gaining on him. We post updates every day now and he - or his ghost Tweeter - hasn't posted since April 16. Both Gavin Newsom and Jerry Brown's accounts have new items up today. They're even listed as recommended friends of Twitter.

So let's call this the end of another bad week for the mayor. But remember, you can follow us all over at Twitter.


Oh, and
you can follow LAist
, too. We're somewhere between Villaraigosa and Brown, if you're counting. Or...if it even counts.