This is an archival story that predates current editorial management.
This archival content was written, edited, and published prior to LAist's acquisition by its current owner, Southern California Public Radio ("SCPR"). Content, such as language choice and subject matter, in archival articles therefore may not align with SCPR's current editorial standards. To learn more about those standards and why we make this distinction, please click here.
72-Year-Old Woman Sues Valley Hair Salon For Giving Her A Pot Cookie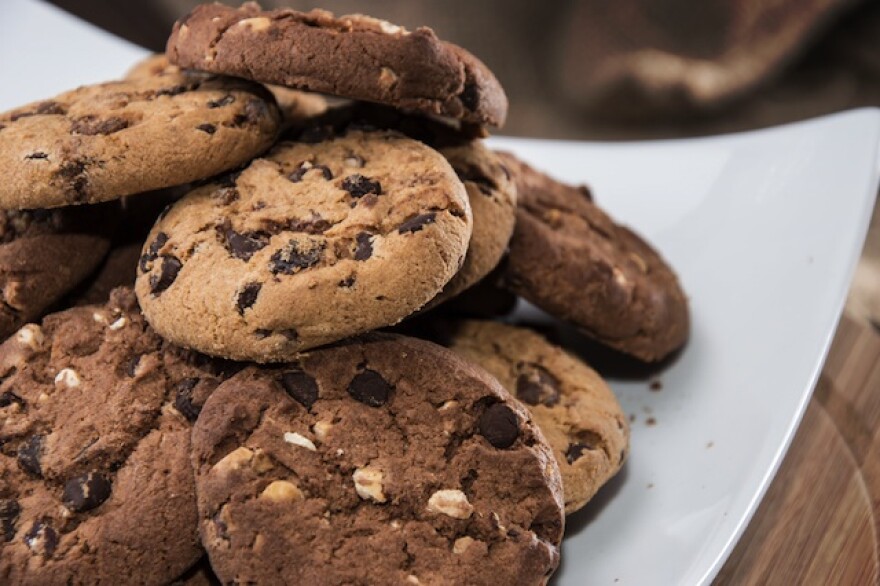 Support your source for local news!
The local news you read here every day is crafted for you, but right now, we need your help to keep it going. In these uncertain times, your support is even more important. Today, put a dollar value on the trustworthy reporting you rely on all year long. We can't hold those in power accountable and uplift voices from the community without your partnership. Thank you.
While some folks may enjoy a marijuana high, it's not quite the same when you gobble down an edible by accident. A 72-year-old woman sued a Woodland Hills hair salon yesterday, saying that she grabbed what she thought was a regular cookie from their hospitality tray, but it turned out to be a dessert laced with pot.
Jo Ann Nickerson, a longtime customer of the salon, claims that the cookie she got as she was leaving Blush Salon at 22539 Ventura Boulevard on Oct. 4, 2013 gave her some major side effects, according to CBS Los Angeles. (She said that the company normally offers home-baked goods to its customers.) Within an hour of eating it, she started having "hallucinations, rapid heart beat, confusion, disorientation, light-headedness, dizziness, blurred vision, tingling, a headache and nausea," the lawsuit says. "She found herself unable to speak or had delayed speech and was completely incapacitated."
Nickerson thought she was having a heart attack, so she went to West Hills Hospital, where doctors found THC in her blood test—a chemical in pot, according to the complaint. She said she had never used marijuana before and she hadn't eaten anything else that day before she snacked on the cookie.
She's suing the salon for negligence, strict product liability and negligent infliction of emotional distress. City News Service reported that the salon has no comment at the moment because they are in the middle of litigation.
Cruise off the highway and hit locally-known spots for some tasty bites.

Fentanyl and other drugs fuel record deaths among people experiencing homelessness in L.A. County. From 2019 to 2021, deaths jumped 70% to more than 2,200 in a single year.

This fungi isn't a "fun guy." Here's what to do if you spot or suspect mold in your home.

Donald Trump was a fading TV presence when the WGA strike put a dent in network schedules.

Edward Bronstein died in March 2020 while officers were forcibly taking a blood sample after his detention.

A hike can be a beautiful backdrop as you build your connection with someone.