159 Pounds Of Iguana Meat Confiscated At Border Crossing (Warning: Horrible Photo)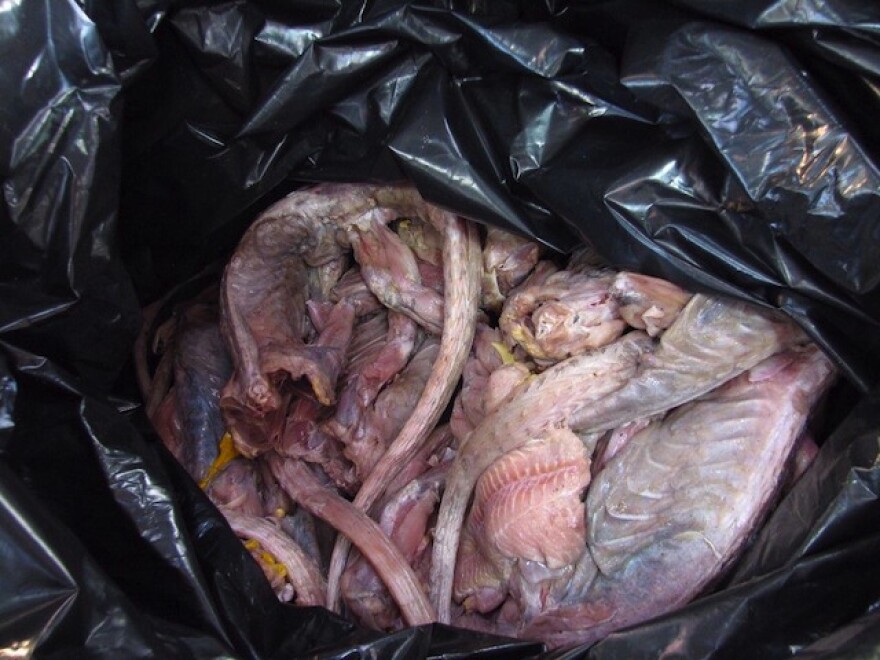 LAist relies on your reader support, not paywalls.
Freely accessible local news is vital. Please power our reporters and help keep us independent with a donation today.
U.S. Customs and Border Protection announced Wednesday that a 37-year-old U.S. citizen was arrested last week at the Otay Mesa border crossing when officials found "159 pounds of concealed iguana meat hidden in coolers underneath fish," according to a news release.
The male suspect, whose name was not released, declared bringing the fish from Mexico, and was selected by CBP officers for further inspection. Authorities examining three large coolers found fish meat concealing the iguana meat below.
Agents from the U.S. Fish and Wildlife Service charged the man with criminal activity and seized the iguana meat.