This is an archival story that predates current editorial management.
This archival content was written, edited, and published prior to LAist's acquisition by its current owner, Southern California Public Radio ("SCPR"). Content, such as language choice and subject matter, in archival articles therefore may not align with SCPR's current editorial standards. To learn more about those standards and why we make this distinction, please click here.
Pencil This In: Animated Documentaries and Annie Hall
We need to hear from you.
Today, put a dollar value on the trustworthy reporting you rely on all year long. The local news you read here every day is crafted for you, but right now, we need your help to keep it going. In these uncertain times, your support is even more important. We can't hold those in power accountable and uplift voices from the community without your partnership. Thank you.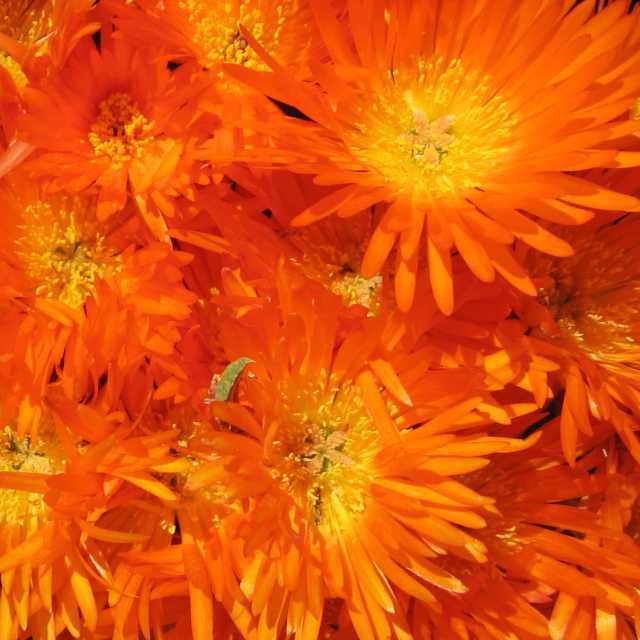 Hello, spring! Check out these golden flowers by jakerome via LAist's flickr pool.
FILM*
The Los Angeles Film Forum and Cinefamily present an evening of Animated Documentaries tonight at 8 pm at the Silent Movie Theatre. "Rendering the Facts" While most people are only exposed to animation in terms of the latest Pixar smash or through Saturday morning cartoons, animation is being used to tell more stories, real stories and real experiences. There are nearly a dozen films on the "Rendering the Facts" program, which is part of the Cocoa series - and you guessed it - filmgoers get to sip hot cocoa while contemplating the burgeoning genre. Michael Renov, USC professor, will introduce the program and there will be a Q&A with Jen Sachs, director of "The Velvet Tigress," and others. Tickets are $12.
READING
There's a special reading of Voices from Chornobyl tonight at 8 pm at the Electric Company Theater in Valley Village. The play is an impressionistic weaving of monologues from those who witnessed the infamous 1986 nuclear disaster. There's a $10 donation tonight that will go directly to the Chornobyl Children's Fund.
WOODY ALLEN FILM
Woody Allen is one of those directors that you either get or don't. If you're a fan, tonight's your lucky night. The ArcLight Sherman Oaks is screening the director's quintessential film Annie Hall, starring Allen and Diane Keaton. In the film, he's a neurotic comedian who takes a look back at his relationship with the ditzy Annie Hall.
CLASSICAL
The Monday Evening Concert Series continues tonight at 8 pm with the program "For Galina Ustvolskaya" at Zipper Concert Hall at the Colburn School. The Russian composer died in 2006, and this concert serves as a "tribute to her obsessive and haunting vision." Conceived by pianist and conductor Marino Formenti, the music will include the harrowing "Composition No. 2" for piano, eight double basses and wooden box, and "Symphony No. 5," a dramatic setting of "The Lord's Prayer."
LEARNING
Got a lot of time on your hands these days? Or maybe you just want to beef up your mad skills? Art Center College of Design invites the public to sit in on several of its more than 150 courses offered in its popular continuing studies program, Art Center at Night. You can check out student presentations and critiques, and observe classes in graphic design, industrial design, illustration, photography, fine art and digital media. Visitors can enter a raffle to win a free Art Center at Night class. The open house is being held tonight through Wednesday from 7-9 pm each evening.
*Pencil pick of the day
But Yeoh is the first to publicly identify as Asian. We take a look at Oberon's complicated path in Hollywood.

His latest solo exhibition is titled "Flutterluster," showing at Los Angeles gallery Matter Studio. It features large works that incorporate what Huss describes as a "fluttering line" that he's been playing with ever since he was a child — going on 50 years.

It's set to open by mid-to-late February.

The new Orange County Museum of Art opens its doors to the public on Oct. 8.

Cosplayers will be holding court once again and taking photos with onlookers at the con.

Littlefeather recalls an "incensed" John Wayne having to be restrained from assaulting her and being threatened with arrest if she read the long speech Brando sent with her.