Kat Von D Inking Her Way to Guinness World Record
Stories like these are only possible with your help!
Your donation today keeps LAist independent, ready to meet the needs of our city, and paywall free. Thank you for your partnership, we can't do this without you.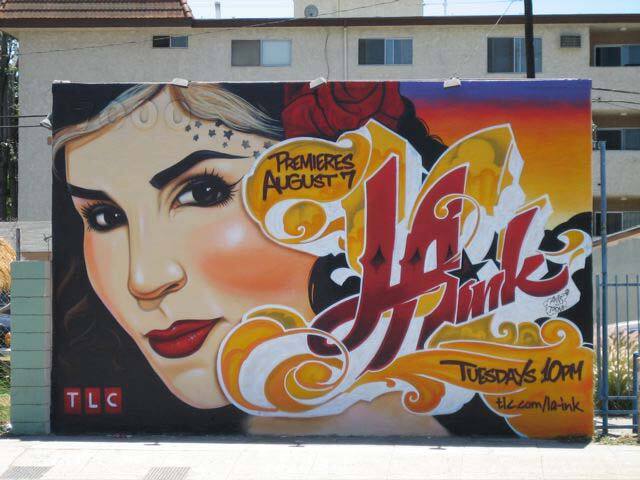 LA Ink star and tattoo artist Kat Von D is out to set a Guinness World Record today for doing the most tattoos in a 24-hour period. She's kicking things off at noon today at her LA shop High Voltage, and word on the street is that a large crowd has already gathered.
Von D will only be inking one design, a Guinness-approved "LA" logo, for anyone who wishes to have it done at a cost of only $20. She'll be taking folks on a first-come first served basis until noon tomorrow, and hopes to do 400 of the tattoos.
Per a BuddyTV web article, "As required by the Guinness Board, the size of the tattoo will not be less than 2.25 x 2 inches. It will also consist of two colors, black and red."
Proceeds from the hopefully record setting event will be going to the non-profit Vitamin Angels, which "provides supplements to developing countries and communities that are in dire nutritional need."
High Voltage is closed today to regular customers, and today's massive undertaking is being filmed as part of LA Ink's second season, which is currently in production.
Photo by Julie Wolfson for LAist