Your Weather Forecast: It's the Heat and The Humidity!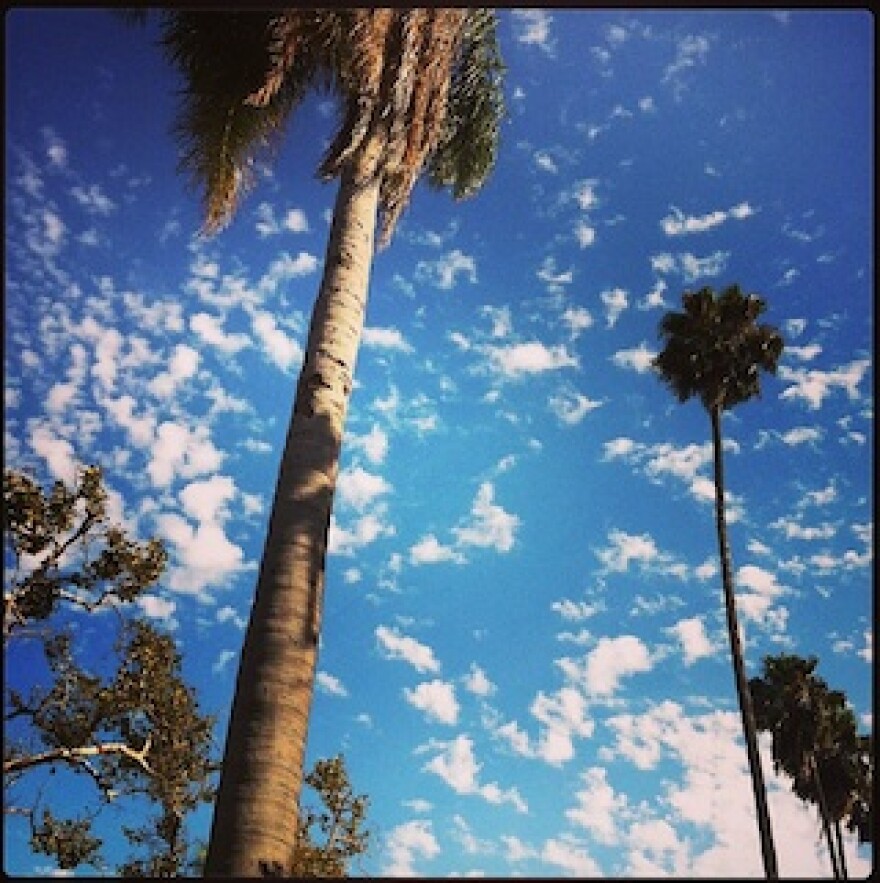 Stories like these are only possible with your help!
Your donation today keeps LAist independent, ready to meet the needs of our city, and paywall free. Thank you for your partnership, we can't do this without you.
Angelenos, prepare yourselves for a wet weekend...and we aren't just talking about rain. We can thank a tropical disturbance for "warm and humid conditions" in the area starting Sunday, and that will bring high temps and the possibility of showers and thunderstorms, according to the National Weather Service.
Moisture from this system could be moving our way, and there's the chance for temperatures to reach the century mark and beyond in places like the valleys. The mountains and Antelope Valley could potentially get hit with thunderstorms, too.
If the way the weather system plays out is to move hit the L.A. region Sunday and into Monday, we can also expect overnight temps to be on the high side, and that means with the humidity we could suffer a not-so-fun hot and sticky sleepless night.
Hang tight, though, because the tropical disturbance could peter out, and leave things pretty status quo for us. But better keep that bottle of Frizz-ease at the ready and budget for some extra AC hours just in case.