'Weird Rainbow' in OC Skies is Phenom Called 'Sundog'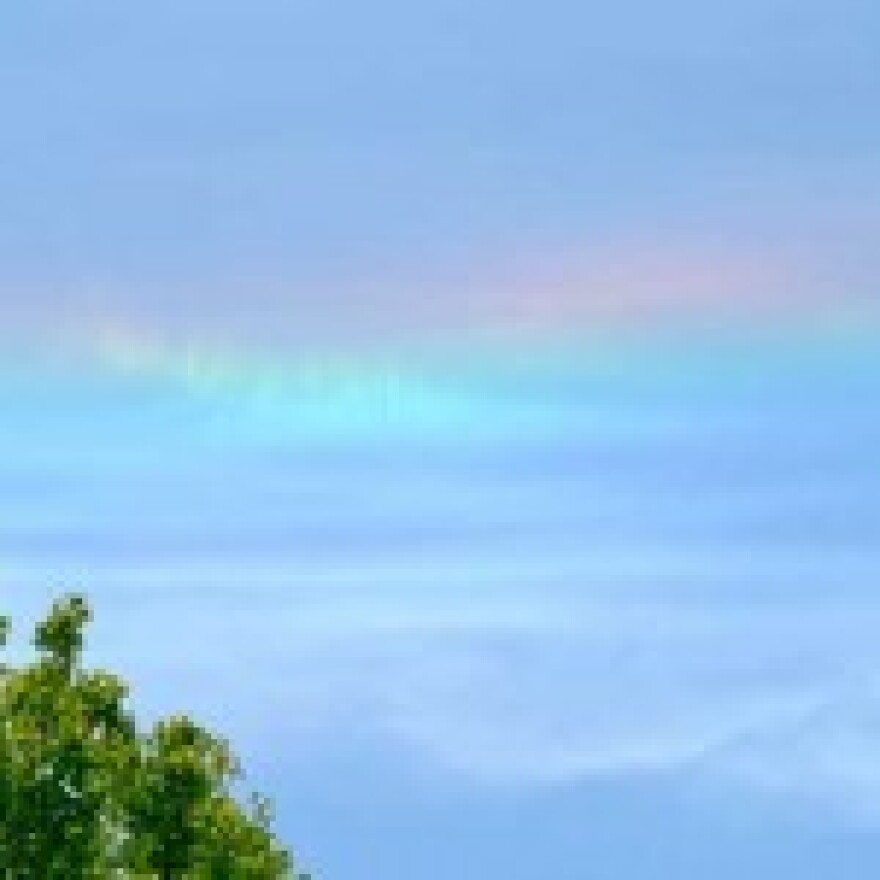 LAist relies on your reader support.
Your tax-deductible gift today powers our reporters and keeps us independent. We rely on you, our reader, not paywalls to stay funded because we believe important news and information should be freely accessible to all.
The OC Register's Science Dude was hit with reports of readers spotting a "weird rainbow" in the skies above the region. He explains what people saw today is an " unusual atmospheric phenomenon" known as a parhelia or "sundog."
Rob Balfour, a meteorologist at the National Weather Service, clarifies: "It's the work of ice crystals at high altitude." A portion of the ring is visible because it is partly cloudy. It's similar, but not exactly the same a rainbow. They call it a "sundog" because "the parhelia appears to faithfully follow the sun's position in the sky."