Video: Watch Deputies Rescue Woman Clinging to Cliff in Eaton Canyon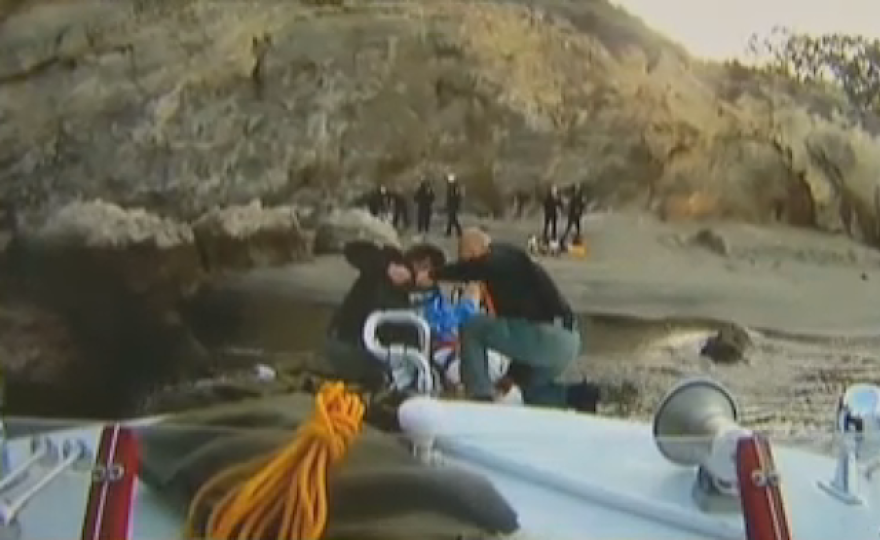 LAist relies on your reader support.
Your tax-deductible gift today powers our reporters and keeps us independent. We rely on you, our reader, not paywalls to stay funded because we believe important news and information should be freely accessible to all.
Last week a rescue team was called in to airlift a trio of hikers clinging to a cliff in Eaton Canyon.
All three hikers were dropped off safe and sound at a landing area, Altadena Patch reported.
This video from the Air 5 rescue team shows a woman being saved from the edge of a cliff in the canyon:

This woman and her two companions were luckier than others who died or hurt themselves this summer attempting to hike to an upper set of waterfalls in Eaton Canyon. The high number of rescues prompted officials to warn hikers about the dangers. Community members discussed whether there was any way to prevent deaths in the beautiful but deadly canyon.