Upscale Watering Hole Not a Likely Haven on Skid Row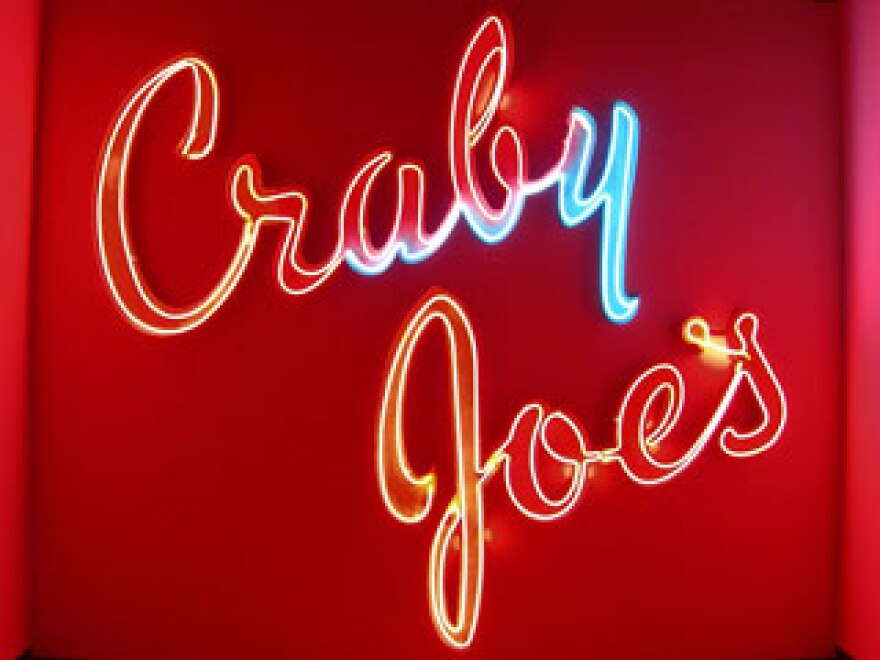 LAist relies on your reader support.
Your tax-deductible gift today powers our reporters and keeps us independent. We rely on you, our reader, not paywalls to stay funded because we believe important news and information should be freely accessible to all.
For many years, Craby Joe's was known as a divey destination for cheap drinks and somewhat shady dealings. It also held a warm place in many Angeleno hearts, particularly because it was a favorite of local literary icon Charles Bukowski. The bar closed in 2007, but recently plans surfaced involving turning the spot into a more "top-shelf" bar. "Charles Lew, a lawyer and restaurateur, envisioned a new upscale bar in its place called the Haven Lounge. It would have high, wood-beam ceilings and a 200-year-old piece of stained-glass from a church in Germany," explains the LA Times.This nouveau Downtown--a movement that is both bringing in new blood and new money to the area as well as pricing out some of its scruffier residents, ahem--means a bar with $12 cocktails amidst the "ambiance" of Skid Row could conceivably fly. But not so fast--Lew and his vision have been met with opposition from a community group, United Coalition East Prevention Project, and a "setback at City Hall" that is delaying his application.
Chief among the objections is that there are many services Downtown needs that should be prioritized above another bar, of which there are several already. Notes one member of the opposition group:
'As someone who lives in the community, I think there are many other services and needs of the community that ought to be given a higher priority than another alcohol outlet. [...] The community is already over-saturated with alcohol. . . . There are more pressing needs' such as housing, a laundromat and grocery store.