Labor Day Travel: LAX Officials Say 'Pack Your Patience' As COVID Precautions Continue To Be Enforced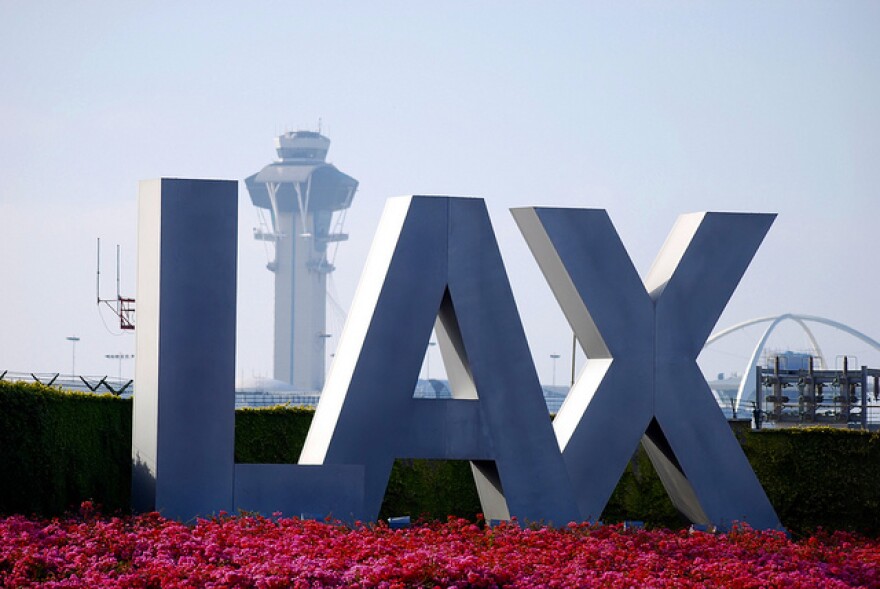 Support your source for local news!
Today, put a dollar value on the trustworthy reporting you rely on all year long. The local news you read here every day is crafted for you, but right now, we need your help to keep it going. In these uncertain times, your support is even more important. We can't hold those in power accountable and uplift voices from the community without your partnership. Thank you.
As many people prepare for Labor Day getaways, Los Angeles International Airport officials are asking travelers to plan ahead.
Between Sept. 3 and Sept. 7, approximately 3,300 flights are scheduled to depart from LAX, which is double the number of flights from the same time last year.
LAX spokesperson Heath Montgomery advises travelers to be aware of COVID testing and vaccination rules at their destination, and to wear masks at the airport and on flights. He also asks that people exercise patience with workers and other passengers.
"We've all seen the stories of people acting up on aircraft 30,000 feet up in the sky and there's really no reason to do that," said Montgomery. "So we're asking everybody to 'pack your patience,' as they say, and realize that everybody is just trying to get where they're going."
LAX is offering rapid PCR testing and the one-shot Johnson and Johnson vaccine to travelers with no appointment, insurance or citizenship information required. Around 10,000 people have gotten vaccinated at the airport since early June.
Travelers also have the option to order meals while waiting in airport terminals. A newly launched robot named Nom Nom helps delivery workers carry food to waiting passengers.
Travel still isn't back to pre-pandemic levels. Airport officials report that there are approximately 78% of the number of passengers this year that there were at the same time in 2019.
What questions do you have about Southern California?
The location in East Hollywood is the fourth official crosswalk to replace Crosswalk Collective LA's "unauthorized" efforts. Other DIY crosswalks have been removed by city officials.

Step one: Pull out that phone and snag photos of the pothole and car damage.

If you've ever seen a street name that has multiple versions like drive, place and road, this one's for you. It makes little sense now, but there's an old reason for it.

The goal is to reduce the often inequitable police enforcement of crossing the street. In Los Angeles, nearly a third of citations each year are written to Black pedestrians, who make up about 9% of the city's population.

L.A. parking rules are confusing (and enraging). This guide will help.

We all know LAX is a necessary evil, but can that ever change? Here's your guide to the airport's hacks, history and future.