Construction Begins On Long-Awaited Link From The Train To LAX's People Mover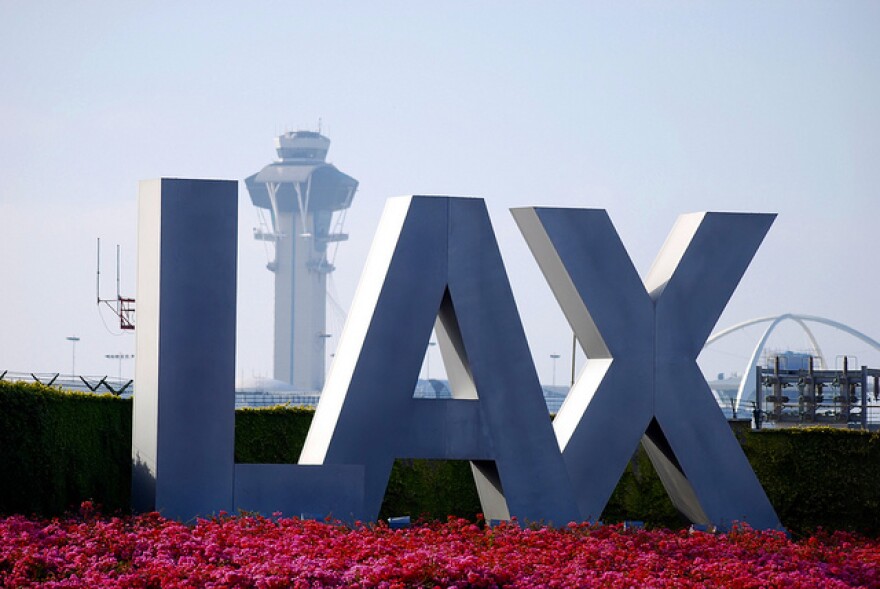 Before you read more...
Dear reader, we're asking you to help us keep local news available for all. Your tax-deductible financial support keeps our stories free to read, instead of hidden behind paywalls. We believe when reliable local reporting is widely available, the entire community benefits. Thank you for investing in your neighborhood.
Los Angeles has taken another step towards making the trip to and from LAX a less stressful experience. On Monday, construction officially began on the light rail station that will connect riders on the Crenshaw-LAX line to the airport's Automated People Mover.
The station, known as the Airport Metro Connector, is set to open in 2024. Along with providing direct access by train to the People Mover, it will feature a 16-bay bus plaza, a bike hub, and a private vehicle drop-off zone.
The People Mover — scheduled to begin operating in 2023 — will span 2.2 miles, with six stations connecting people to their terminals and a car rental site.
The Crenshaw/LAX Line is expected to be completed later this year.
During the groundbreaking ceremony, Mayor Eric Garcetti noted that country transportation officials first looked at a rail line project to LAX back in 1988.
"When I ran for mayor, I could be in any part of the city with frequent fliers or people who hadn't ever been on a plane, but maybe had to pick up a relative, and I'll tell you the biggest applause line was always, we're going to bring public transportation to LAX," he said.
The Metro board approved an $898 million budget for the Airport Metro Connector Project.