The Big One May Cause Aftershocks Hundreds Of Miles Away, Says Study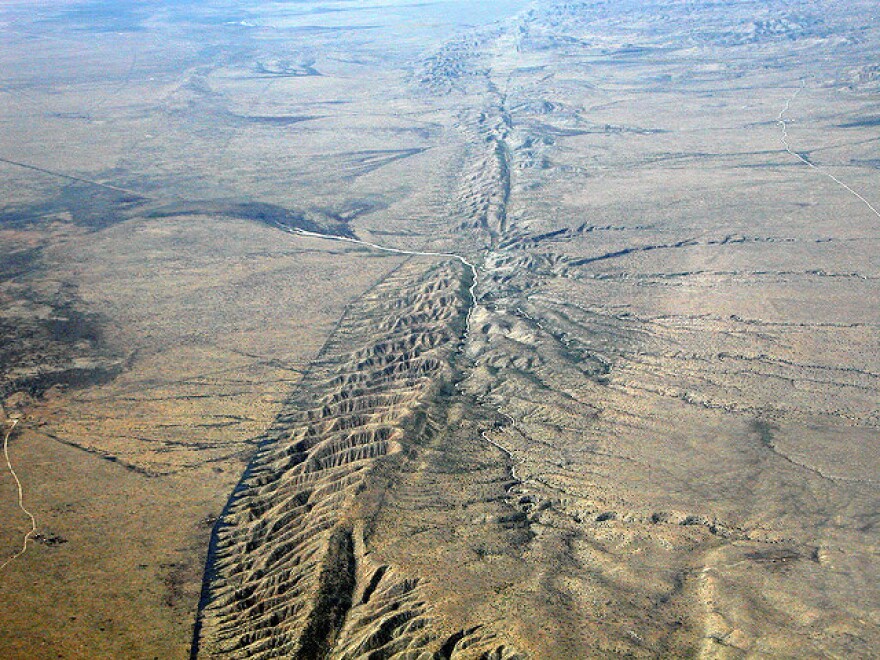 Stories like these are only possible with your help!
Your donation today keeps LAist independent, ready to meet the needs of our city, and paywall free. Thank you for your partnership, we can't do this without you.
We often underestimate how devastating aftershocks can be—they're seen as earthquake-lite versions of the main impact. And because they happen after the initial quake, we believe that we have time to prepare for these subsequent seismic activities.
But, according to a report released on Science, researchers say that aftershocks may be much more pervasive, far-reaching, and faster-acting than we'd once thought.
In the report, researchers from Scripps Institution of Oceanography at the University of California San Diego took a look at 48 previously-unidentified aftershocks that stemmed from magnitude 7 to 8 quakes that happened from 2004 to 2015, reports Seeker. What they found was dispiriting: some of these aftershocks happened within just 200 seconds of the initial quake, and some of them occurred in areas that were more than 200 miles away from the original site. In one instance, a magnitude 7 quake in Indonesia led to two large aftershocks that happened more than 120 miles away (as noted by LA Weekly, this is the distance between L.A. and San Diego). It's also worth nothing that, according to Phys.org, the August 24 earthquake in Italy led to nearly 1,000 aftershocks within two days.
What's more, big quakes "often cause aftershock sequences that can last for months," according to a press release by U.C. San Diego.
It's been known that a quake on a fault line can trigger quakes in other lines. This new report gives us a better idea of how wide-spread the seismic activity can actually be; one of the study's conclusions is that seismic waves can jump from one fault line to another that's not immediately connected.
"The results are particularly important because of their seismic hazard implications for complex fault systems, like California," said graduate student Wenyuan Fan, the lead author of the study. "By studying this type of triggering, we might be able to forecast hosting faults for large earthquakes."
Also, a study just released today on Nature says the moon may also cause earthquakes. Japanese researchers found that strong earthquakes tend to happen when the tides are stronger, or when there is a full or new moon. So it looks like everything is conspiring against us!
As we've noted in the past, geologists believe that the San Andreas fault is ripe for The Big One. Studies have shown that, over the past 1,400 to 1,500 years, major quakes have hit the southern section of the San Andreas fault in 150-year intervals. The last time a big quake hit this regions was in 1857, when the magnitude 7.9 Fort Tejon quake erupted. That was 159 years ago, so...yeah.