Update: Tattoo World Record Attempt Half Way Done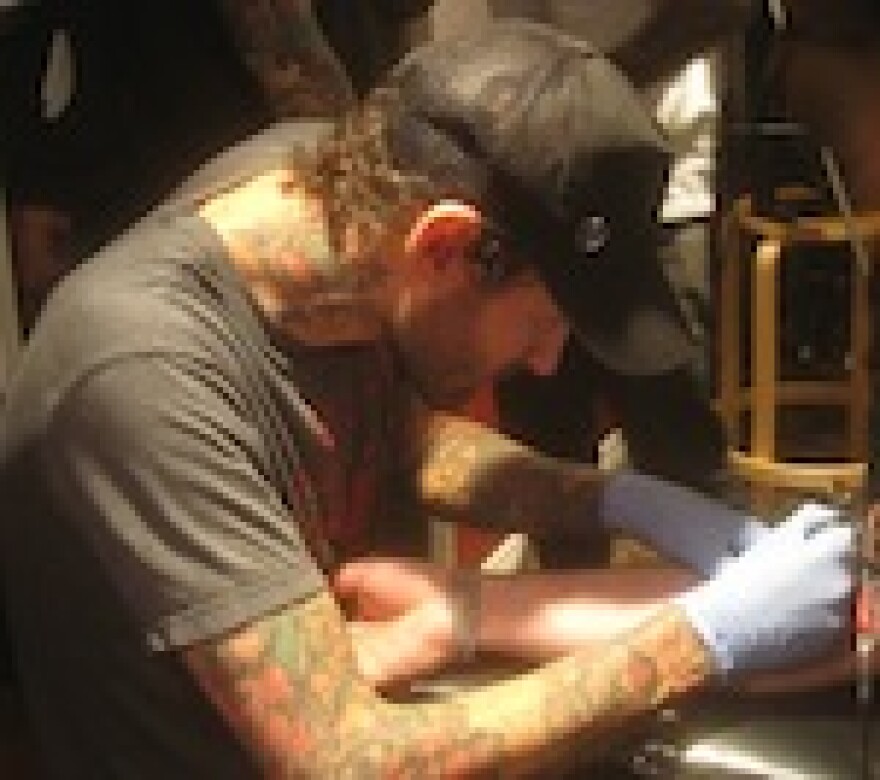 LAist relies on your reader support.
Your tax-deductible gift today powers our reporters and keeps us independent. We rely on you, our reader, not paywalls to stay funded because we believe important news and information should be freely accessible to all.
As of 3 p.m., Jeremy Swan's attempt to break the world record for "most tattoos done in 24 hours" was around half way there with about 400 tats completed. He needs to complete over 802 tattoos total. Although hundreds poured in to his Silver Lake-based Broken Art Tattoo at midnight, the rate of people coming in during this morning slowed significantly. However, this afternoon, progress picked up and is expected to continue as night settles. If you want to get one yourself, there's still time--you just need to be inked before midnight. See photos from around midnight here.