Showtime's Fountain of Smelly Blood
LAist relies on your reader support, not paywalls.
Freely accessible local news is vital. Please power our reporters and help keep us independent with a donation today.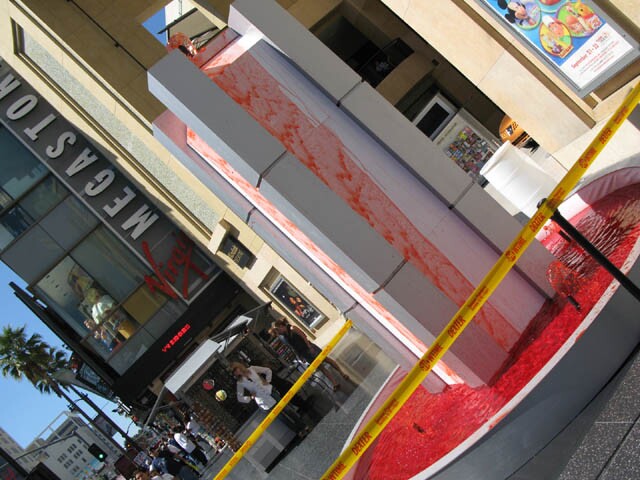 There's a big ugly smelly fountain of blood in front of the Kodak Theatre on the sidewalk of the Hollywood & Highland strip mall. No, Elmo didn't finally get his, Showtime has figured out a way to get LAist off the couch and onto the Red Line.
Even though our friends at Bostonist and Phillyist had pics, we saw that our pal Defamer didn't so we pushed aside the bong water pipe, dug around for change, and got outside to deliver the photo essay that awaits you after the jump OF BLOOD.