Recent Water Main Breaks Could Lead to Increased Rates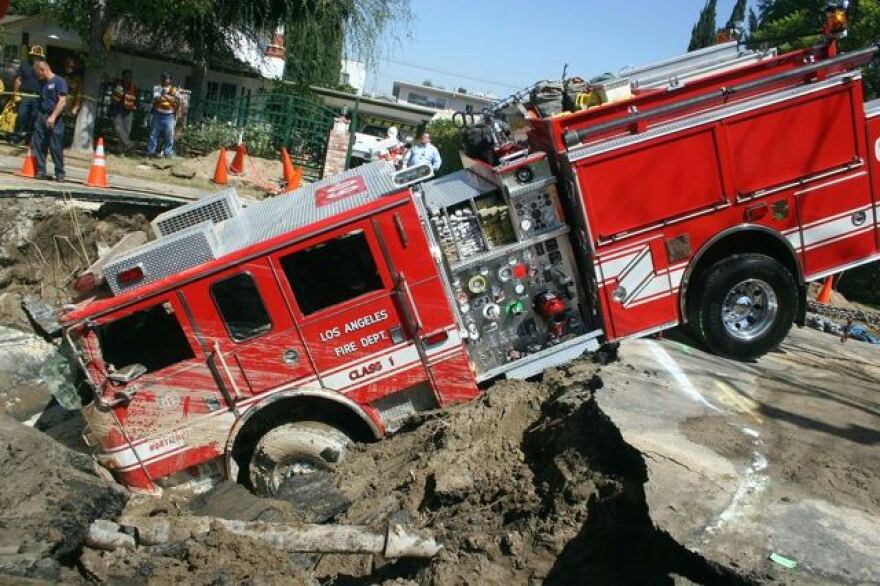 LAist relies on your reader support, not paywalls.
Freely accessible local news is vital. Please power our reporters and help keep us independent with a donation today.
Considering the recent flooding in Studio City, a fire truck consumed into a Valley Village street and various other floods throughout the city--Melrose Ave., South LA, Exposition Ave.--Los Angeles Department of Water and Power officials said today that in order to repair the city's older infrastructure within the 7,200 miles of piping, they will ask the City Council to increase water rates, according to the LA Times.
"They have to make a case for that," said Councilwoman Jan Perry.
Speaking to the Board of Water and Power Commissioners this afternoon, an LADWP official said the Studio City main was already scheduled to be fixed within the next few weeks before it burst over Labor Day weekend. The department says there are 1,400 breaks and leaks a year with 200 of them being major.