SaMo Police Spent $3K on Critical Mass Operations
LAist relies on your reader support.
Your tax-deductible gift today powers our reporters and keeps us independent. We rely on you, our reader, not paywalls to stay funded because we believe important news and information should be freely accessible to all.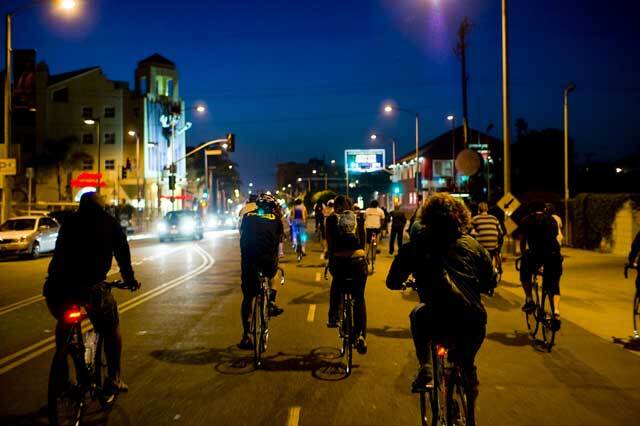 Photo by Alex Thompson via Flickr
For over a year, Critical Mass and the Santa Monica Police Department have been at odds and last month at their monthly ride, an unusual amount of officers monitored the ride of approximately 150 cyclists. A total of 16 officers were assigned to the ride costing the city $3,067.88, according to documents obtained by LAist in a public records request. Nine citations were written for various violations such as not having a headlight.
"This unauthorized event creates a public safety concern due to the fact the group fails to adhere to traffic laws, believing that it is their right to take over the roadways with little or no regard for vehicles or pedestrians," wrote Lt. Keane in an interdepartmental communication to Sgt. Horne, who was in charge of the operation.
"Citations will be issued whenever practical and arrests made if appropriate," Keane continued. "You should expect to be video taped and tape recorded by members of the group. All contacts should be brief with an explanation of charges."