Do You Live in Echo Park, Silver Lake, East Hollywood, Atwater or Northeast LA?
LAist relies on your reader support, not paywalls.
Freely accessible local news is vital. Please power our reporters and help keep us independent with a donation today.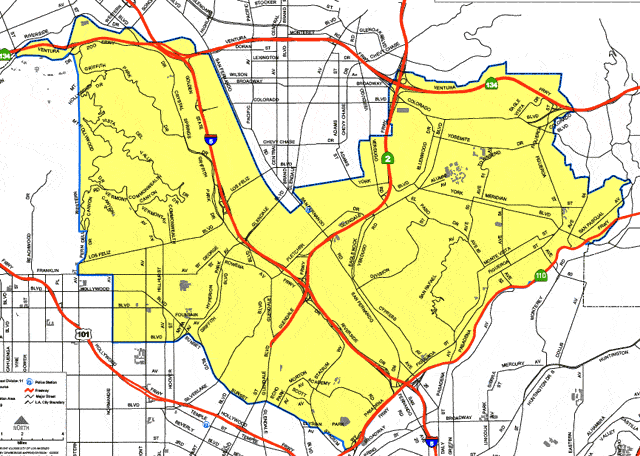 Map of LAPD's Northeast Division | View larger image here or download a PDF
In an effort to further community relations, LAPD's Northeast Division is hosting their community open house today from 10:00 a.m. to 3:00 p.m. Along with meeting officers and councilmembers, there will be displays by the Bomb Squad, K-9 Unit, LAPD Dispatch Communications, SWAT and others.
And at the very least, if you didn't know that you lived within the Northeast Division, now you do. For other divisions, check out a map of all the divisions (and more maps in better detail).
All the hoods in Northeast: Atwater Village, Cypress Park, Eagle Rock, East Hollywood, Echo Park, Elysian Park, Elysian Valley, Franklin Hills, Garvanza, Glassell Park, Highland Park, Los Feliz, Mount Washington, Silver Lake and Solano Canyon.