Parking Hard to Find? Change the Street in Your Favor, Piss off Neighbors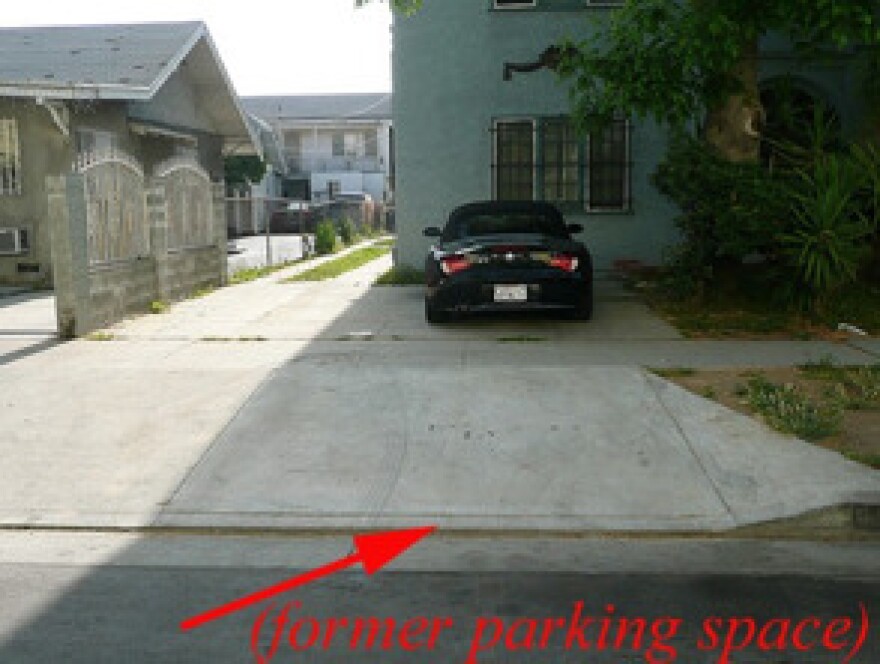 Stories like these are only possible with your help!
You have the power to keep local news strong for the coming months. Your financial support today keeps our reporters ready to meet the needs of our city. Thank you for investing in your community.
Apparently, an East Hollywood woman had a crew come out last year Fourth of July to remove a city curb for a big private driveway. Alyssa Romano, resident and fourplex building owner on the 1100 block N. Westmoreland Avenue, did not obtain a permit for her illegal driveway. Curbed LA reports:
Since Romano removed the city-owned parking space without a permit, she was instructed by the Bureau of Street Services to apply for a driveway permit (retroactively) with the Department of Engineering, who'll now determine whether or not she should be allowed to keep the driveway or restore the area to its original state. Regardless, the neighbors on this street are angry because 1. Romano never got the original permit. 2. She took away the city owned-green space between the curb and the street. 3. Parking on this street sucks even more than it did before.
At this point, it could go either way, depending on which way the city decides. She might be able to keep her driveway (rewarding the "don't ask questions, do it now, slap my wrist after" mentality) or she may have to pay for the reconstruction of the city curb and greenway.