This is an archival story that predates current editorial management.
This archival content was written, edited, and published prior to LAist's acquisition by its current owner, Southern California Public Radio ("SCPR"). Content, such as language choice and subject matter, in archival articles therefore may not align with SCPR's current editorial standards. To learn more about those standards and why we make this distinction, please click here.
'Parking Bill Of Rights' Would Keep California Drivers From Getting Gouged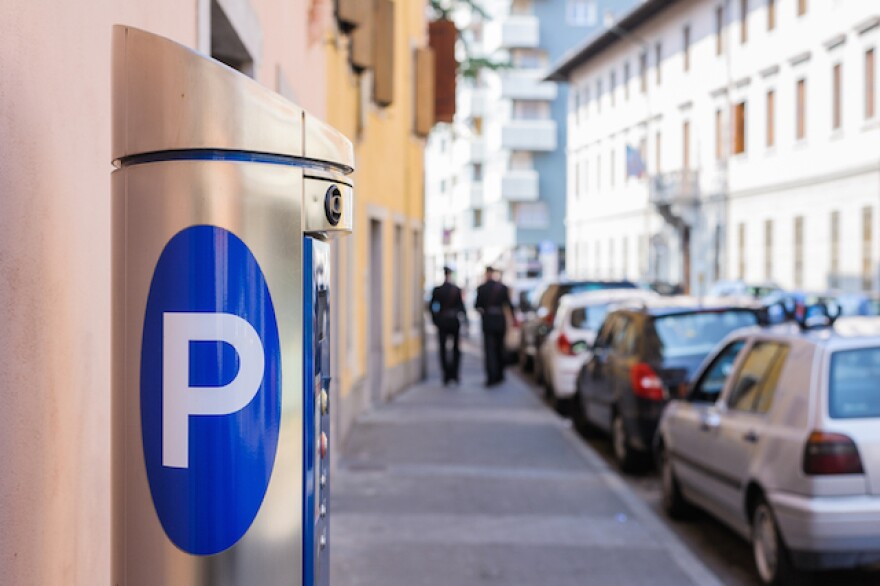 Our June member drive is live: protect this resource!
Right now, we need your help during our short June member drive to keep the local news you read here every day going. This has been a challenging year, but with your help, we can get one step closer to closing our budget gap. Today, put a dollar value on the trustworthy reporting you rely on all year long. We can't hold those in power accountable and uplift voices from the community without your partnership.

One California lawmaker would like to impose a Parking Bill of Rights to make it easier for us to park our cars and avoid tickets. State Assemblymember Mike Gatto—who reps Burbank, Glendale, La Cañada Flintridge, La Crescenta, Montrose and parts of L.A.—has proposed a Parking Bill of Rights for the state, which would make parking our cars a little easier and cheaper, according to a release from Gatto's office. This Bill of Rights consists of several steps, including:
Maintaining the law that tickets cannot be issued at broken meters. This law will expire at the end of 2016, and Gatto is looking to extend it.
Once street cleaning is finished, parking spots would immediately become available to drivers.
Valet attendants would not be able to tell drivers they couldn't use metered spots or loading zones.
The implementation of demand-based pricing at meters, where meters would be cheaper at times when demand is low. This is already in effect in some areas of L.A., including downtown L.A. and Westwood Village.
If a car was illegally parked because of a crime and it wasn't the car owner's fault, tow companies would have a harder time fining the owner. For example, if someone steals your car, takes it for a ride and then ditches it somewhere where it's illegal to park, tow companies wouldn't be able to slap you with a huge bill.
Cities would not be allowed to hire private companies to work as "parking bounty hunters."
"Occasionally the state needs to step in and remind our local governments that parking a vehicle should be an efficient practice, and not another big hassle designed to separate motorists from their money," Gatto said in the release.
Cruise off the highway and hit locally-known spots for some tasty bites.

Fentanyl and other drugs fuel record deaths among people experiencing homelessness in L.A. County. From 2019 to 2021, deaths jumped 70% to more than 2,200 in a single year.

This fungi isn't a "fun guy." Here's what to do if you spot or suspect mold in your home.

Donald Trump was a fading TV presence when the WGA strike put a dent in network schedules.

Edward Bronstein died in March 2020 while officers were forcibly taking a blood sample after his detention.

A hike can be a beautiful backdrop as you build your connection with someone.