Pain at the Pump Returns: Gas Prices Reach 2-Year High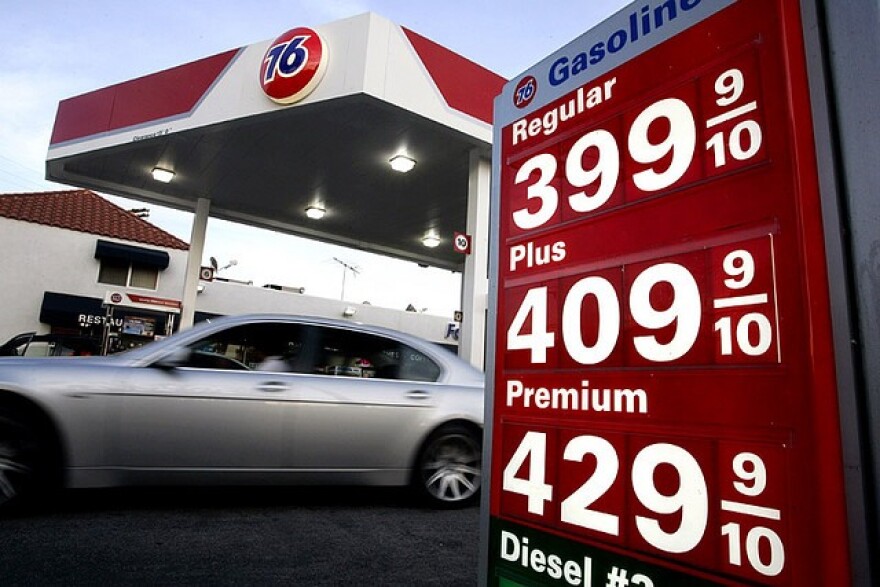 LAist relies on your reader support, not paywalls.
Freely accessible local news is vital. Please power our reporters and help keep us independent with a donation today.
Fueling up is getting more expensive by the week, and our gas prices in Southern California have "hit levels not seen in more than two years," explains the Los Angeles Business Journal.
Prices went up about a dime from the previous week, with the average price per gallon in the L.A.-Long Beach area hitting $3.237. We're not seeing the $4 and up prices we saw in early 2008, however the prices have been creeping up to hit prices we haven't seen since later in 2008.
The Daily Breeze cites the Auto Club in explaining the upward trend in prices: "A surge in crude oil prices has driven up the price of Southland gasoline to its highest point in more than two years, even though local demand has been flat."