Mute Math is one of the best bands out there today
LAist relies on your reader support.
Your tax-deductible gift today powers our reporters and keeps us independent. We rely on you, our reader, not paywalls to stay funded because we believe important news and information should be freely accessible to all.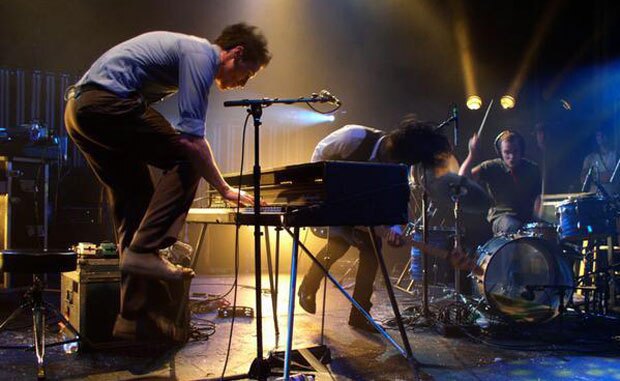 I know you stay true when my world is false / everything around's breaking down to chaos
Even after a year and a half of following Mute Math, it still feels like I know a huge secret. People still ask, "what math?" You haven't heard of the electronic, ambient, prog rock, jazz and classically influenced rock quartet making headway through the music industry with a sound that resembles a mix of Sting, Radiohead, Mars Volta, Einstürzende Neubauten and Chick Corea?
When you step out of a contract with Warner Bros. and they want you back, you know you're better than good, your going to be huge. By next summer, Mute Math could easily be a group contending for a Hollywood Bowl size gig. With their second single "Noticed" due out later this year, the debut single "Typical" (see video on the right or live version on Jimmy Kimmel from 9/19/07) is still energetically fresh and popular. If you got introduced to them via the Transformers theme song from this summer and didn't like it, give them a second try. While the musical composition was the usual Mute Math, it was a bit lame -- lyrics about Transformers will be only popular if it is making fun of the Michael Bay blockbuster.