Motorcyclist Injured In YouTube-Inspired Duct Tape Prank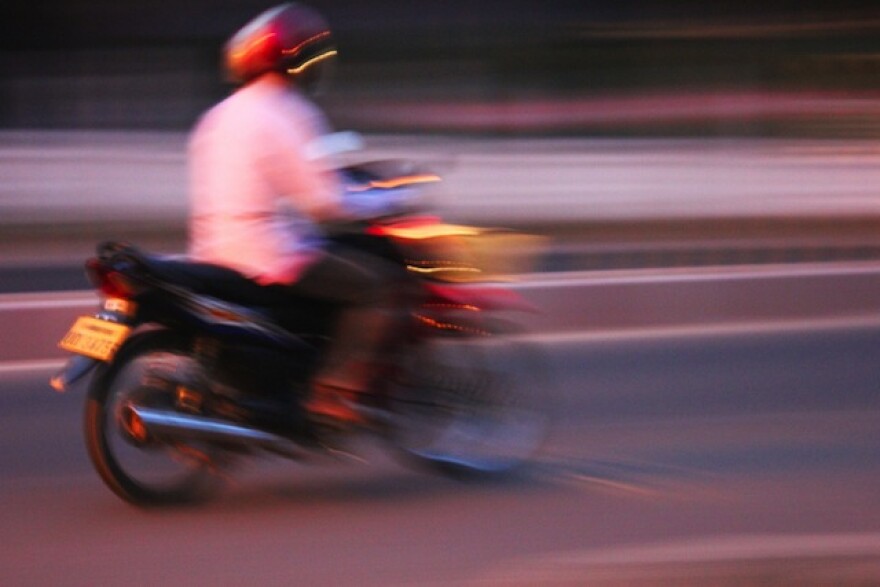 Stories like these are only possible with your help!
Your donation today keeps LAist independent, ready to meet the needs of our city, and paywall free. Thank you for your partnership, we can't do this without you.
A motorcyclist was rushed to the hospital after getting caught in clear duct tape that had been stretched across the road in La Cañada Flintridge, CBS 2 reports.
The incident happened just before 11 p.m. Wednesday night on Oak Grove Drive near Foothill Boulevard. The driver of the motorcycle didn't see the tape, which was stretched across the road at a height of about four feet, according to deputies with the Crescenta Valley Sheriff's Station.
Authorities said the incident is a prank, likely inspired by similar YouTube videos where pranksters stretch the tape across the road and videotape whether cars drive through it or turn around.
Another tactic is to lay the tape directly on the road, forcing drivers to stop when it gets tangled in their tires.
The extent of the motorcyclist's injuries isn't known.
Cyclist Ryan Monroe says he's concerned since this isn't the first of this type of prank in the area. "It could have been me," he told CBS. "If it was night, all I have is a flimsy little bike light, so not so good."