Love Dogs? Animal Control Is Looking For Volunteers For Its Pooches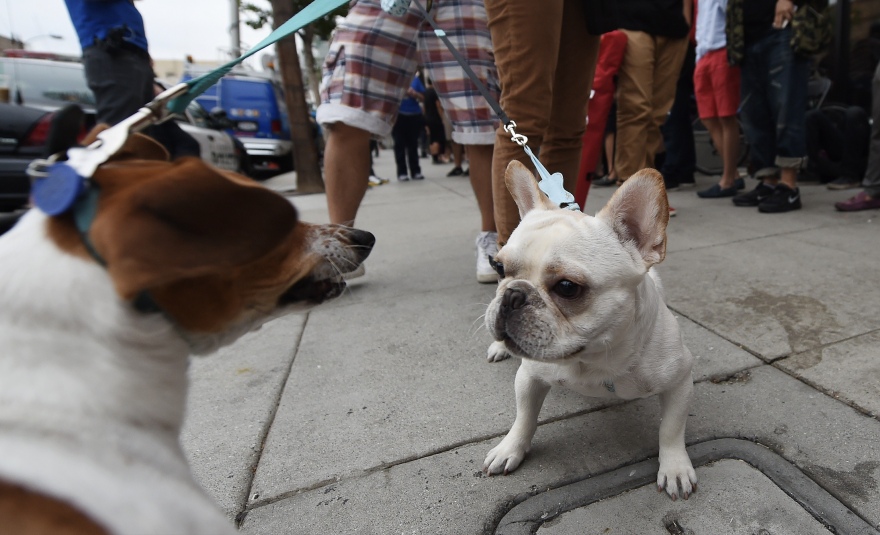 Support your source for local news!
Today, put a dollar value on the trustworthy reporting you rely on all year long. The local news you read here every day is crafted for you, but right now, we need your help to keep it going. In these uncertain times, your support is even more important. We can't hold those in power accountable and uplift voices from the community without your partnership. Thank you.
You love dogs but can't have one at home? The Los Angeles County Department of Animal Care and Control is looking for volunteers to run dog play groups or to help out with animal shelter medicine.
Volunteers need to be at least 16 years old and be willing to commit to weekly shifts at one of the county's animal care centers.
They're in Lancaster, Castaic, Agoura, Palmdale, Downey, Gardena and Baldwin Park.
The agency had put a pause on new volunteers during the pandemic but the window is opening up now through Sept. 1 to apply.
What questions do you have about Southern California?
It's been many, many years since we saw this much snow in our mountains. Going up there right now isn't safe, but here are some places where you can enjoy the view and snap a pic.

April Valentine died at Centinela Hospital. Her daughter was born by emergency C-section. She'd gone into the pregnancy with a plan, knowing Black mothers like herself were at higher risk.

A look at years past when snows creeped into our citified neighborhoods, away from the mountains and foothills.

In the face of a drier future, that iconic piece of Americana is on its way out in Southern California.

Bob Gregory, 62, went missing the same day as Sands. His body was recovered near Mount Islip.