Ticketmaster Loses its 2 Largest Clients
LAist relies on your reader support, not paywalls.
Freely accessible local news is vital. Please power our reporters and help keep us independent with a donation today.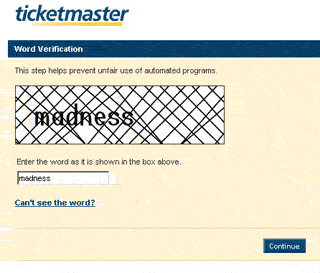 In the war of who's going dominate the ticket selling market for concerts and events, Live Nation has only just begun to challenge West Hollywood based Ticketmaster. A recent deal will let Live Nation sell the majority of tickets for SMG, a Philadelphia company that manages more than 200 major venues including The Forum in Inglewood. "SMG, owned by private-equity firm American Capital Ltd., is estimated to be Ticketmaster's second-largest client," reports the Wall Street Journal.
Live Nation, which is also a concert promoter for venues like the newly renovated Hollywood Palladium, currently has a contract for Ticketmaster for their own events. Interestingly enough, Live Nation is Ticketmaster's largest client bringing in over a billion dollars in ticket sales but the concert promoter plans to start using their own ticketing service in January when the Ticketmaster contract expires.
Last month, Ticketmaster parent company IAC/InterActiveCorp spun them and three other internet sites to make five separate publicly traded companies.
Photo by Phil Romans via Flickr