LA Auto Show 2006 Photo Journal - Part 1 of 3
Stories like these are only possible with your help!
You have the power to keep local news strong for the coming months. Your financial support today keeps our reporters ready to meet the needs of our city. Thank you for investing in your community.
Not able to make it out to this year's LA Auto Show? Don't sweat it because LAist has all of the photo coverage you'll need. Peruse through our 3 part photo journal from the comfort of your own home/office/cafe. Today's first part covers all of the new cars coming out this year as well as the concept cars that are featured at the show.
Our second part tomorrow will feature photos from the exotic car display. Part 3 on Thursday will finish up our show coverage by touring the import tuning basement of the Convention Center. So check back in this week!
And if you can... try and make it out to the show! It's on at the LA Convention Centerfrom now until December 10th, admission is $10.
More photos after the jump.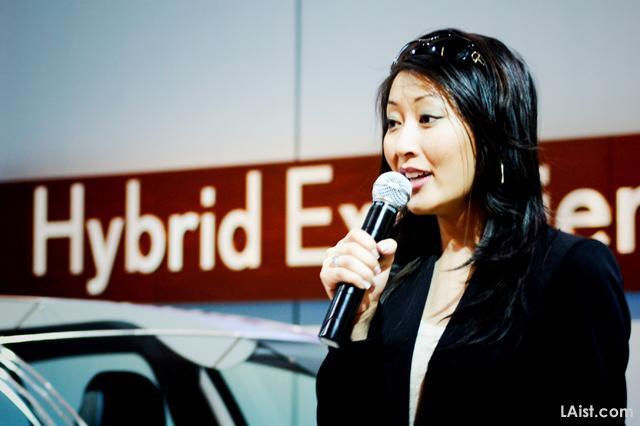 Photos by Henry David for LAist.com