Judge Sides with L.A. in Battle over Supergraphics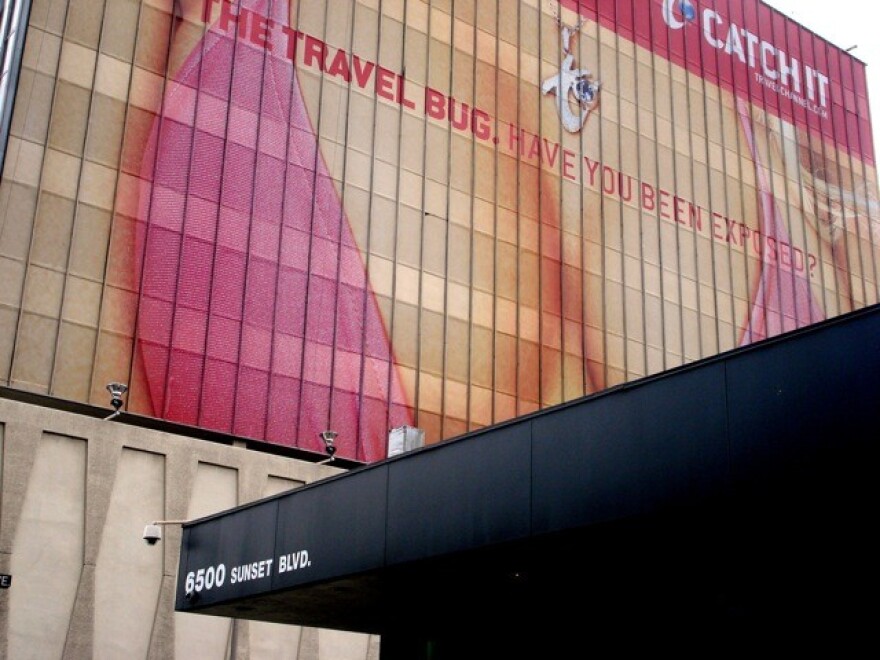 LAist relies on your reader support, not paywalls.
Freely accessible local news is vital. Please power our reporters and help keep us independent with a donation today.
Nearly two months into a ban on new digital billboards and supergraphics, a judge sided with the city of Los Angeles after one advertising company challenged the law. Liberty Media said exceptions had been granted in the past and that City Council had violated state law dictating open meetings. U.S. District Judge Audrey B. Collins said "none of theese claims have merit" in her tentative decision.
However, this is not the end of lawsuits over advertising in Los Angeles. "Her tentative decision doesn't mean a permanent moratorium on new signs in the city of L.A.," notes KPCC 89.3 FM. "Despite its ban, the city faces at least 20 other legal challenges from advertising companies that argue that the restrictions unconstitutionally limit their right to free speech."