Possible Influx of New Yorkers to CA for Gay Marriage as State May Recognize Unions
Stories like these are only possible with your help!
You have the power to keep local news strong for the coming months. Your financial support today keeps our reporters ready to meet the needs of our city. Thank you for investing in your community.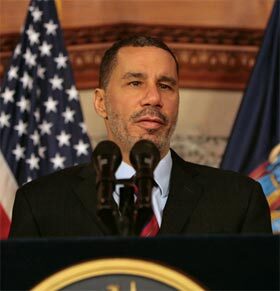 As California prepares for theJune 17 start-date for same-sex marriages, barring the Supreme Court does not stay the ban until the November election, New York state Governor Paterson recently "issued a memo telling all state agencies to recognize legally performed, out-of-state same-sex marriages as valid marriages. This memo was, based on the February Appellate Court ruling, said gay marriages 'should be afforded the same recognition as any other legally performed union'" according to Gothamist, an LAist affiliate site. Interestingly enough, that "memo was dated a day before California's gay rights ruling and this will make NY the only state to recognize gay marriages but not allow them to be performed in state."
"Very shortly, there will be hundreds and hundreds and hundreds, and probably thousands and thousands and thousands of gay people who have their marriages recognized by the state," one New York assemblyman said. However, there could be many complications and revisions that the state would have to look into such as income tax returns and "transferring fishing licenses between spouses."
Los Angeles and San Francisco might be seeing an unexpected spike in tourism this summer and if that happens, City Controller Laura Chick may start her tourism push sooner than later.