If State Parks Close, What's Left?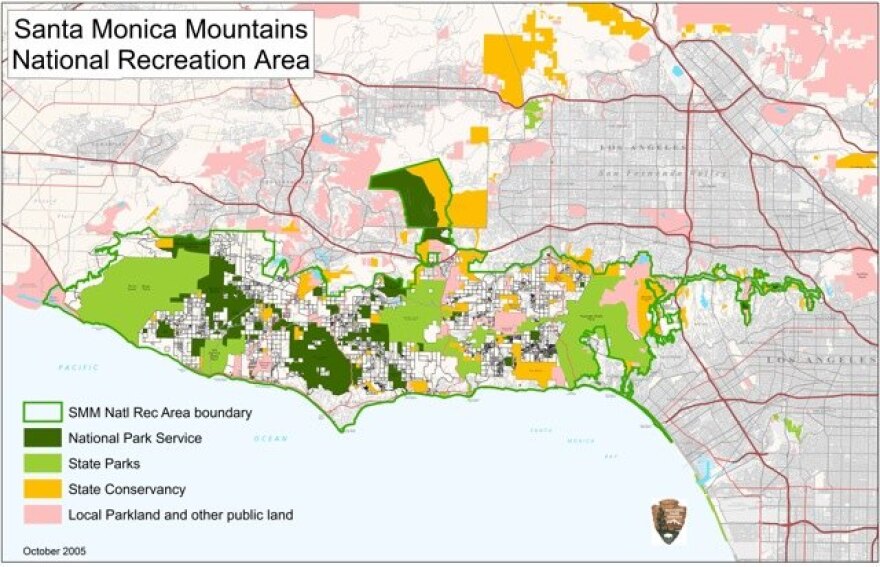 Stories like these are only possible with your help!
Your donation today keeps LAist independent, ready to meet the needs of our city, and paywall free. Thank you for your partnership, we can't do this without you.
The state parks that are proposed to be cut are quite beautiful and very popular--still, if they close, it's not like there's nothing left. State parks make up 23% of the Santa Monica Mountains National Recreation Area, leaving a good amount of acreage to the National Park Service and another state park agency local to Los Angeles, the Santa Monica Mountains Conservancy (note that there is a considerable amount of private land within the Nat. Rec. Area, too).
And beyond the National Recreation Area, there's the Angeles National Forest (which hold 70% of open space in LA County), the Simi Hills, Griffith Park, LA County Regional Parks and other properties run by the Mountains Recreation & Conservation Authority, who runs the website LA Mountains. That's a whole lot of unexplored choices for many Angelenos.
We recommend starting with the National Park Service's Circle X Ranch where you can climb to the highest point in the Santa Monica Mountains at Sandstone Peak (the Grotto Trail is cool, too).
Previously: State Parks Produce $4.32 Billion Annually, Says Study