This is an archival story that predates current editorial management.
This archival content was written, edited, and published prior to LAist's acquisition by its current owner, Southern California Public Radio ("SCPR"). Content, such as language choice and subject matter, in archival articles therefore may not align with SCPR's current editorial standards. To learn more about those standards and why we make this distinction, please click here.
DIY Penis Enlargement Attempt Goes Awry in the OC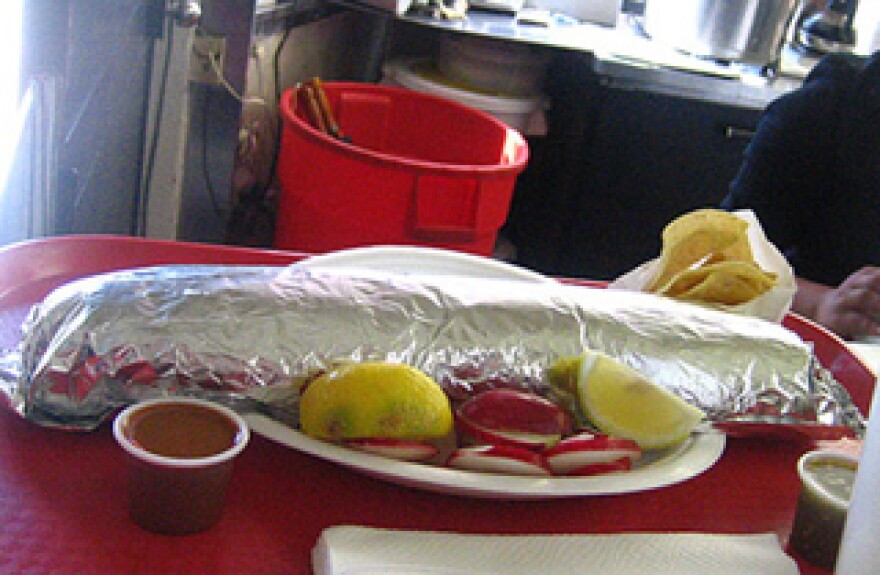 Support your source for local news!
Today, put a dollar value on the trustworthy reporting you rely on all year long. The local news you read here every day is crafted for you, but right now, we need your help to keep it going. In these uncertain times, your support is even more important. We can't hold those in power accountable and uplift voices from the community without your partnership. Thank you.
When it comes to making a man's member larger, there are pharmaceuticals, herbal supplements, and pumps that have this very unique market cornered. But rather than employ one of these methods, an Orange County man decided to go with a more homespun do-it-yourself method, with near-disastrous results.The unidentified man in his 50s "had apparently put his penis through the hole of a steel, ring-shaped dumbbell weight fastener, two or three days" prior to yesterday's call for help, according to the Daily Pilot. The Costa Mesa Fire Department's Urban Search and Rescue squad were called in to help doctors at the Hoag Memorial Presbyterian Hospital in Newport Beach with the man's treatment. "The device got stuck, and he couldn't remove it. The penis had blackened and swollen to five times its normal size, authorities said. In order to remove the ring, firefighters had to use a saw to cut through it."
The patient's thwarted ingenuity almost cost him his penis; the ring he'd used cut off his circulation in its affixed area and causing swelling. The man--described by Costa Mesa Battalion Chief Scott Broussard, as "kind of a wingnut"--had "refused immediate treatment" and had been told "that if he waited any longer to remove the fastener, the flesh in his penis would die." Following the 2-hour "delicate" procedure he was put on psychiatric hold for further evaluation.
It's been many, many years since we saw this much snow in our mountains. Going up there right now isn't safe, but here are some places where you can enjoy the view and snap a pic.

April Valentine died at Centinela Hospital. Her daughter was born by emergency C-section. She'd gone into the pregnancy with a plan, knowing Black mothers like herself were at higher risk.

A look at years past when snows creeped into our citified neighborhoods, away from the mountains and foothills.

In the face of a drier future, that iconic piece of Americana is on its way out in Southern California.

Bob Gregory, 62, went missing the same day as Sands. His body was recovered near Mount Islip.