Video: High Surf Smashes Ventura Pier And Floods Streets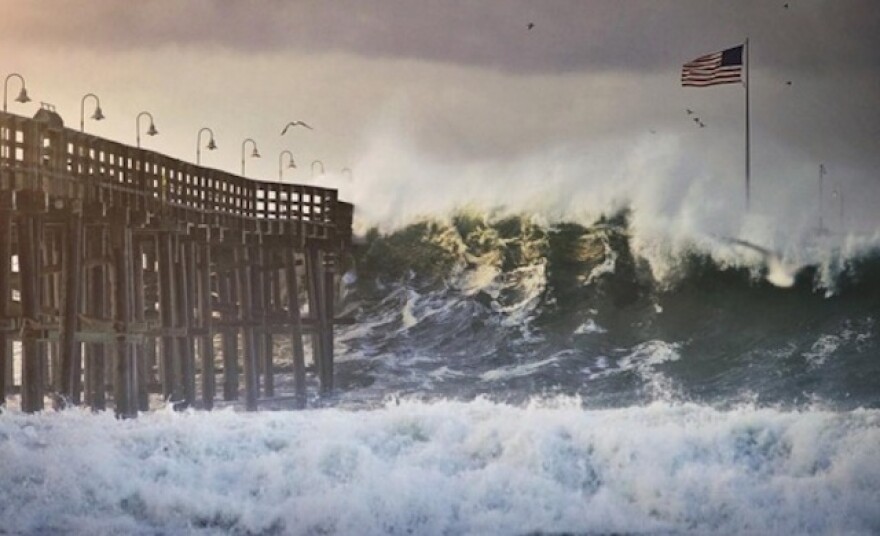 Stories like these are only possible with your help!
You have the power to keep local news strong for the coming months. Your financial support today keeps our reporters ready to meet the needs of our city. Thank you for investing in your community.
Massive waves crashed over the Ventura Pier this morning, damaging the structure and flooding nearby streets.
Around 7 a.m. Friday morning, Ventura police responded to reports that high surf was crashing over the pier and damaging the structure, reports KTLA. Police cleared the few remaining people on the pier and closed it to the public at 7:10 a.m. The pier was still standing, though many of the posts and railings had broken loose. The extent of the damage has yet to be assessed and the pier will remain closed indefinitely in the meantime.
The high surf and strong winds also flooded nearby streets and beachfront homes in the neighborhood, pouring over walls. Ventura Public Works officials closed a section of Harbor Boulevard between Sanjon Road and California Street due to the flooding, reports the Ventura County Star.
High surf is expected to build to 9 to 12 feet, with local sets up to 15 feet, according to the Ventura County Star, and a local high surf advisory remains in effect until Sunday with a coastal flood advisory until noon today.