Google Maps Show Santa Monica Parking in Real Time
Stories like these are only possible with your help!
Your donation today keeps LAist independent, ready to meet the needs of our city, and paywall free. Thank you for your partnership, we can't do this without you.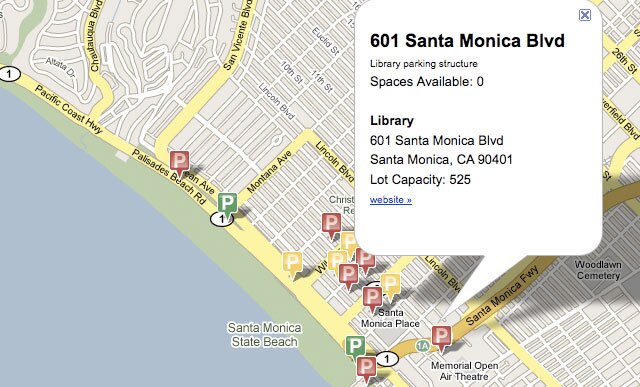 Google and the city of Santa Monica teamed up earlier this year to provide real-time data on the city operated parking lots. It helps you can plan ahead and hopefully save some time when heading to 3rd Street Promenade or the beach.
Today, they are now recommending the use of street view to check parking signs, parking rates and bicycle rack locations before you being your journey. Unfortunately, you can't zoom in on parking meters to know what their new hours and rates are.