Gold Line Foothill Extension En Route to June Groundbreaking
Stories like these are only possible with your help!
You have the power to keep local news strong for the coming months. Your financial support today keeps our reporters ready to meet the needs of our city. Thank you for investing in your community.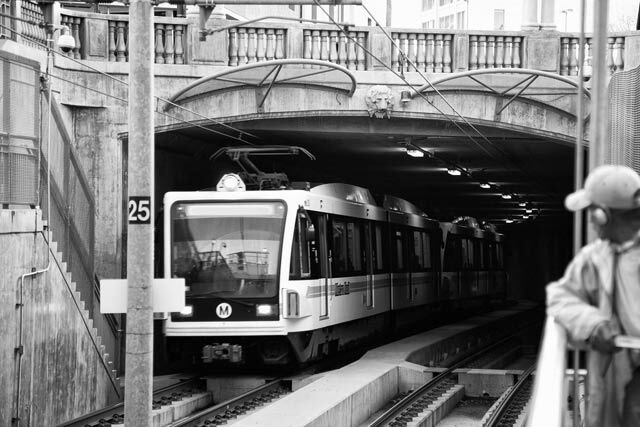 Photo by Alberto Cueto via the LAist Featured Photos pool on Flickr
It looks like June is when we'll see the groundbreaking for the MTA Gold Line's Foothill Extension, which will take the tracks from its current terminus in Pasadena to the Azusa/Glendora border, reports the Pasadena Star-News.
Up until meeting held recently there was contention between the various involved parties, including the MTA and San Gabriel Valley officials, who have been working for several years on a plan to expand the transit service in the region. The push to extend the Gold Line eastward from Pasadena was emphasized last October, when the MTA included "a commitment to try to open the Gold Line Foothill Extension from Pasadena to Azusa before 2017," as part of their long-range 30-year plan for improving transit in greater Los Angeles.
One of the main issues has remained funding: "The construction authority will likely receive its full Measure R allotment of $851 million for the project over 11 years, according to [CEO Habib] Balian. The plan is to find a construction company with enough cash reserves to fund much of the project's costs, with the authority paying back the money as its Measure R funds trickle in."
Some see new leadership at the MTA reason for the project's new green lighting, while others, like "Azusa Councilman Keith Hanks, a member of the construction authority's board, said an independent study that found the Gold Line extension could create 7,000 jobs probably helped motivate the MTA to get moving on the project."