LAist relies on your reader support, not paywalls.
Freely accessible local news is vital. Please power our reporters and help keep us independent with a donation today during our fall member drive.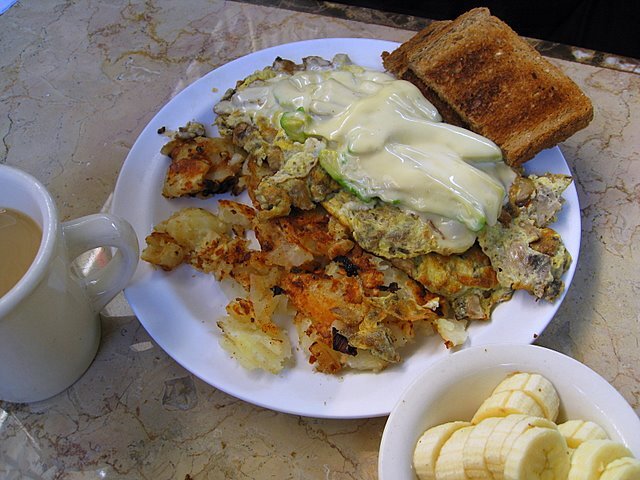 Ever feel like rolling out of bed and rolling into your neighbor's kitchen to a tasty plate of banana hotcakes or an omelet smothered in avocado and jack? Breakfast at The Cozy Cafe in Redondo Beach is a lot like that. It's the kind of place where frills are not allowed, but where you can feel free to stroll in with a jacket tossed over your PJ's and the paper under your arm any given morning.