Valley Vegan Eatery Madeleine's Bistro Announces Closure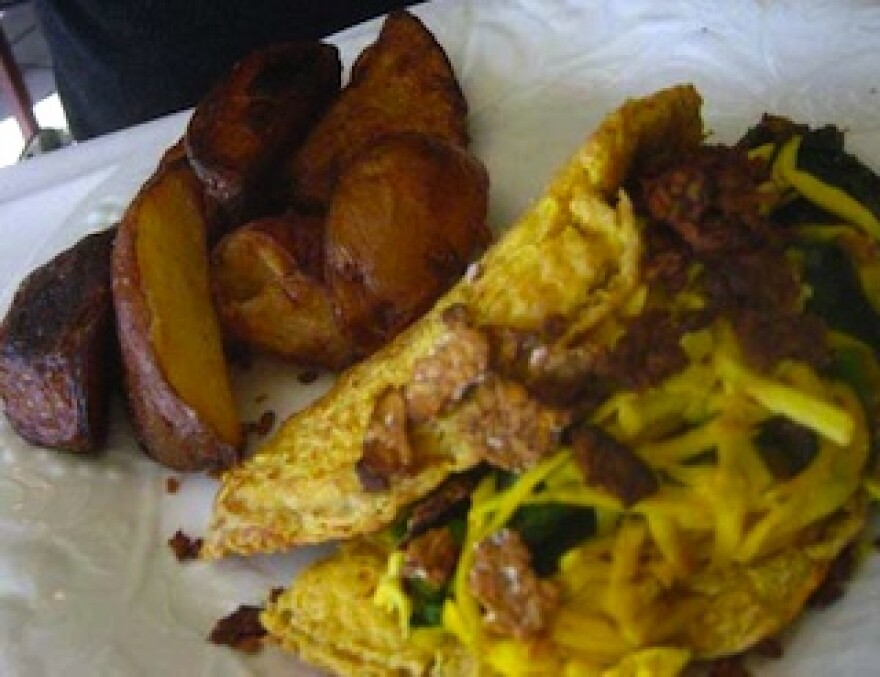 LAist relies on your reader support, not paywalls.
Freely accessible local news is vital. Please power our reporters and help keep us independent with a donation today during our fall member drive.
Vegan blogger Quarrygirl calls Tarzana's Madeleine Bistro her "favorite vegan restaurant in all the land," and we've loved their lively brunches (and our last Editor hailed it as one of his 7 favorite veggie restaurants in L.A), and now we've learned the restaurant will close down in early May.
Our last day of regular business as Madeleine Bistro in Tarzana will be Mother's Day -- Sunday May 8th -- so if you need a fix please visit soon. Beginning Monday May 9th we will be offering extended home delivery services (bistro box plus some new services as well) and will continue our catering and some exciting special events too (cooking classes, tasting menu nights & more) so stay tuned for those details... Thank you all for your support over the last six years and we look forward to continue serving you in the future.
Best hurry and get your reservations in for your "facon" omelette, vegan mac and cheese, "chicken" and waffles, and their take on a McDonald's burger before it's too late.