LAPD And NYPD Chiefs Make Pastrami Sandwich Bet Over Dodgers-Mets Series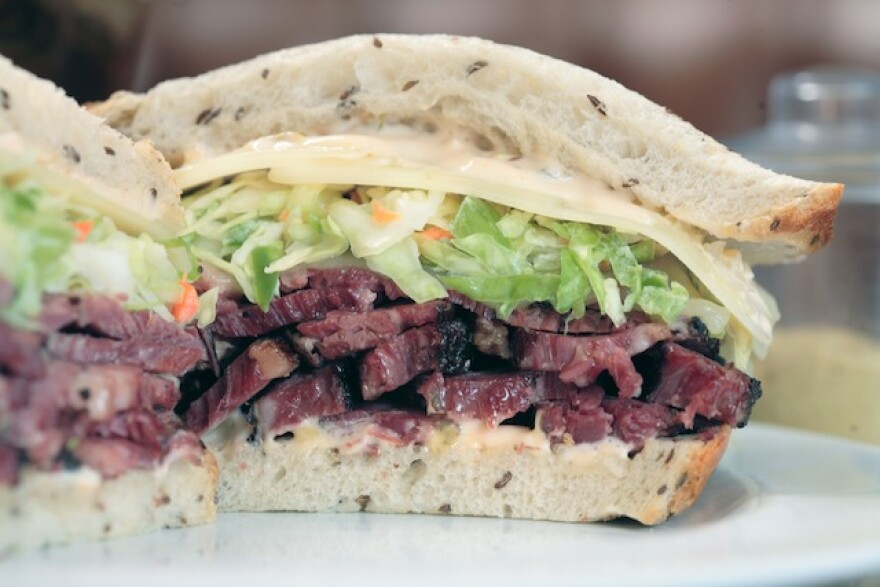 Stories like these are only possible with your help!
Your donation today keeps LAist independent, ready to meet the needs of our city, and paywall free. Thank you for your partnership, we can't do this without you.
While the stakes are high for any baseball team still playing in October, the top cops of Los Angeles and New York have made a bet that neither side will lose.
As the Dodgers and Mets face each other in the National League Divisional Series starting this Friday, LAPD Chief Charlie Beck and NYPD Chief Bill Bratton have made a lunch wager over the winner of the series. If the Dodgers win, Bratton will have to buy Beck lunch at New York's Katz's Deli, while Beck will have to get lunch for Bratton at Langer's. "As with our Kings-Rangers Stanley Cup bet in 2014 when the Kings won, it's too bad that Commissioner Bratton will not be able to enjoy his favorite Los Angeles Deli," said Beck in a statement from Langer's.
Despite that tweet, a spokesman for Langer's told the L.A. Times that Beck actually is a fan of the No. 10, a pastrami with swiss cheese and Russian dressing. Bratton, reportedly, prefers corned beef on a Kaiser roll.
The bi-coastal Langer's vs. Katz's debate is one that seems to have been with us forever, but if Langer's pastrami is the choice of the late Nora Ephron and Pulitzer Prize-winning food critic Jonathan Gold, then that settles it for us.