Roy Choi Lands His Own TV Show On CNN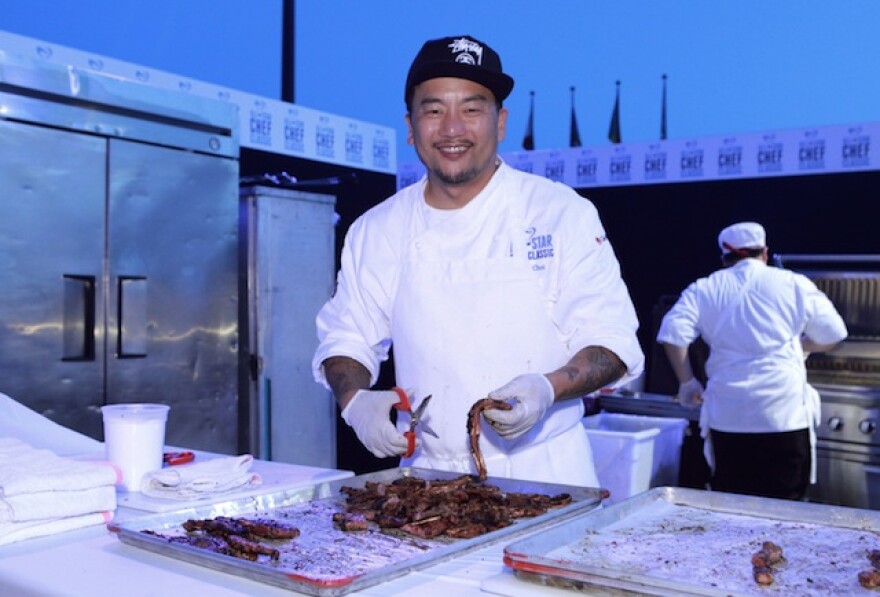 LAist relies on your reader support, not paywalls.
Freely accessible local news is vital. Please power our reporters and help keep us independent with a donation today.
On the heels of a pretty busy year for chef Roy Choi (like launching a restaurant and bar at Koreatown's The Line hotel to playing an integral role in Jon Favreau's food-centric film Chef), he can tack on one more achievement: getting a show on CNN.
Choi, who's melded Korean and Latin flavors together at his L.A. establishments from Chego to A-Frame and his Kogi BBQ truck that started it all (and possibly the fusion taco truck movement in our city), announced on Twitter yesterday the good news:
The show, which looks like it'll be called "Street Food" is a collaboration with Favreau. It's not clear what role the filmmaker will have on the show, but he tweeted a little Vine video dropping some hints of things to come:
A CNN rep confirmed the new show to Eater, though didn't reveal much else: "I can confirm that a collaboration with Roy is in the works but we're not prepared to release details about the project."
Congrats, Roy!