NYC'S Famed Meatball Shop Coming To L.A. (For One Night)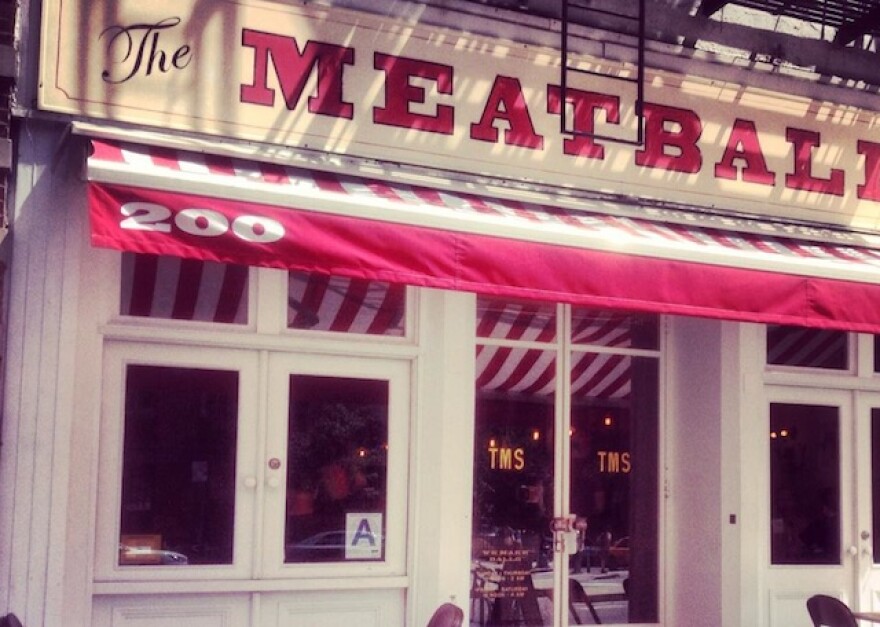 Stories like these are only possible with your help!
Your donation today keeps LAist independent, ready to meet the needs of our city, and paywall free. Thank you for your partnership, we can't do this without you.
For those of you who thought the folks at Starry Kitchen were the only ones capitalizing on the "balls movement," think again. The Meatball Shop in New York has been doing so with great success since 2010. They've now opened four more locations in Williamsburg, the West Village, Chelsea and Upper East Side.
The micro-chain has been slanging a variety of round ground meets to much fanfare, and they're going to be bringing their balls to L.A. for a special one night event at Sunny Spot.
The Meatball Shop's co-owners, Daniel Holzman and Michael Chernow, are making a trip out to L.A. to cook alongside Roy Choi at his Venice Beach restaurant.
The feast will go down on Saturday, September 7 from 5:00pm—2:00am. The trio, whose friendship stretches back almost two decades, will offer signature items from The Meatball Shop's mix-and-match menu of balls, salads and sides, and Choi will create his own special ball for the dinner, too.
There are no tickets to the event, and it's on a first come, first served basis. Get some while you can.