L.A. County Gets $32 Million in Health Funding from Recovery Act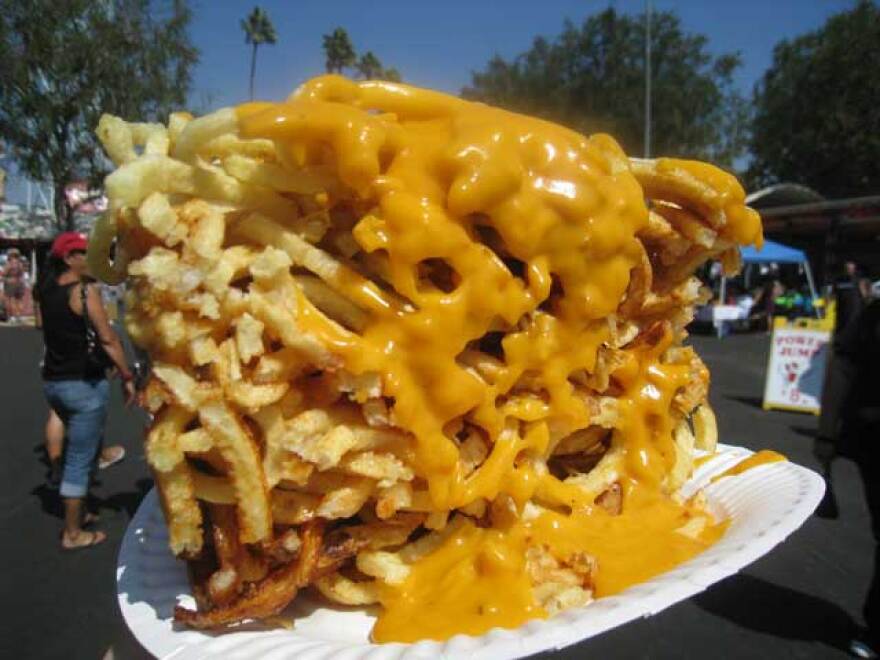 Stories like these are only possible with your help!
You have the power to keep local news strong for the coming months. Your financial support today keeps our reporters ready to meet the needs of our city. Thank you for investing in your community.
This is why we're fat, Los Angeles (more photos here) | Photo by Zach Behrens/LAist at the 2008 L.A. County Fair
Among the 44 communities to receive health program funding from the American Recovery and Reinvestment Act is Los Angeles County. A pair of $16 million grants will go towards programs addressing obesity, physical activity, nutrition, tobacco use and exposure to tobacco smoke, public health officials announced today.
"The respective projects will each have a focus in making environmental changes that positively impact an individual's access to safe places to exercise and ability to purchase nutritional foods, and an individual's right to smoke-free living, working, and social spaces," a county Department of Public Health news release explained.
Poor nutrition, lack of physical activity and smoking are major health behaviors that are contributing factors to the leading causes of death in L.A. County--heart disease, stroke, diabetes, and cancer. "We want to build healthier lives, starting from the ground up," said Paul Simon, the county's Director of Public Health Chronic Disease and Injury Prevention.