Foie Gras Battle: NorCal and SoCal Chefs Unite Forces For One Night in L.A. to Protest Impending Ban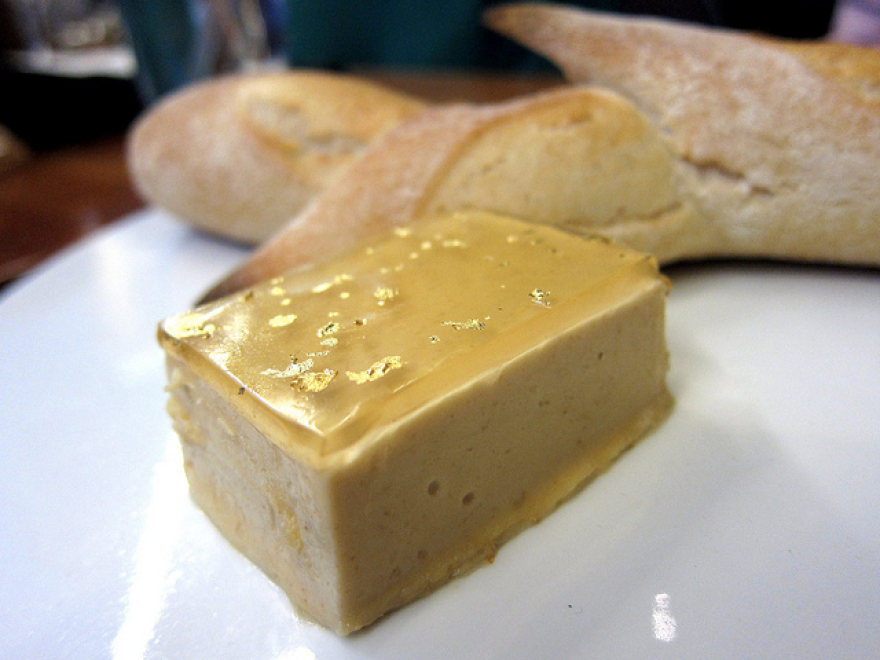 Stories like these are only possible with your help!
You have the power to keep local news strong for the coming months. Your financial support today keeps our reporters ready to meet the needs of our city. Thank you for investing in your community.
Chefs have called a temporary truce between NorCal and SoCal, so they can unite forces and fight for their right to foie gras.
The ban on foie gras begins on July 1, but chefs in California are still hoping to work out a deal with lawmakers so that they can continue serving it legally (some chefs intend to flout the law once it goes into effect anyway).
A group calling itself C.H.E.F.S. (Coalition for the Humane and Ethical Farming Standards) is raising money so that it can battle the legislation in Sacramento. It plans to raise money through—what else?—dinners featuring foie gras as the star ingredient, according to the Daily News.
On May 14, four restaurants in the area will be hosting "prix-fixe" menus prepared by chefs from NorCal and SoCal costing between $150 and $200. The restaurants serving the meals will be Mélisse (which has been an especially vocal critic), The Royce at The Langham, Animal and Lemon Moon.
Mélisse's menu will be prepared by chef Josiah Citrin, Raphael Lunetta (Jiraffe), Mark Dommen (One Market in San Francisco) and Justin Wangler (Kendall Jackson in Sonoma). The Royce chef David Feau will be joined by chefs such as Michael Cimarusti (Providence), Micah Wexler (Mezze), Doug Kean (Cyrus in Sonoma) and Victor Scargle (Lucy at Bardessono in Napa Valley).
Cathy Kennedy, a spokeswoman for C.H.E.F.S., says the legislation is poorly written. Her group is advocating for new standards in the production of foie gras, such as the hand-feeding of birds, cage-free farms and limits on fattening. She said, "This is the chefs that want to introduce humane standards in lieu of a ban and want to change the farming practices."
However, former Sen. John Burton, D-San Francisco, the legislator who authored the legislation in 2004, said that the implementation was delayed seven years to give the industry time to develop alternative, more humane methods of creating foie gras. That never happened, he wrote in a Los Angeles Times Op-Ed:
Unfortunately, producers have not used those years to develop an alternative production method and instead continue to use the same cruel force-feeding, which means that the wait is over and, come July, the production and sale of foie gras from force-fed animals will be prohibited.
Related:
Let Them Eat Foie: Until the Ban Kicks In, Mélisse Will Indulge Guests With Foie Gras Menu
State to Enforce Foie Gras Ban Next Year, Some Chefs Say They'll Break the Law