Fire Chief Admits His Former Fire Crew Took Pictures of a Topless Woman Posed in Front of Firetruck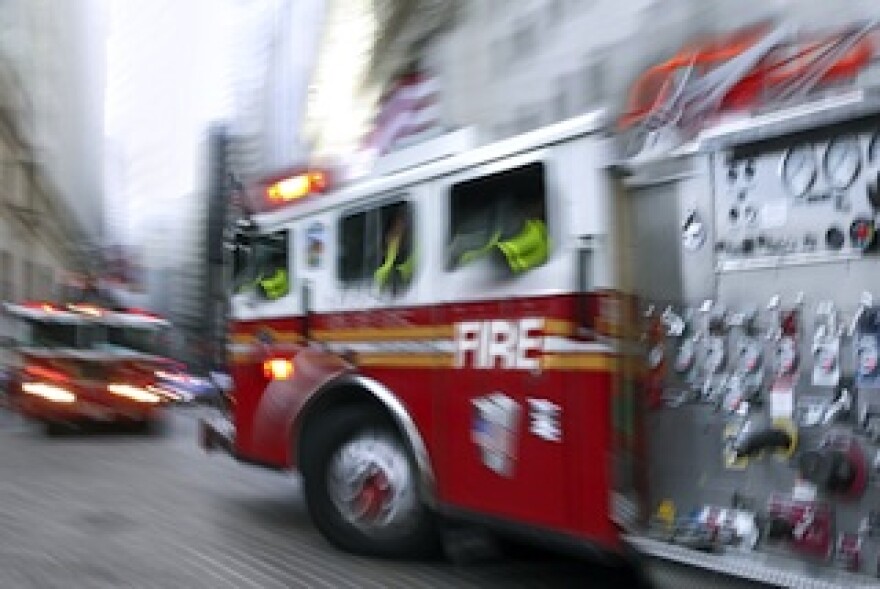 Stories like these are only possible with your help!
You have the power to keep local news strong for the coming months. Your financial support today keeps our reporters ready to meet the needs of our city. Thank you for investing in your community.
The story about city employees getting caught up in racy and sometimes pornographic photo shoots has legs. And the legs in this latest development are wearing bikini bottoms.
Last month, it was discovered that firefighters had allowed porn star Charley Chase to borrow their truck for a video that shows Chase flashing people around town. There was an investigation to discovered what had happened, but because of a loophole, no one was punished. So Los Angeles Fire Department Chief Brian Cummings took this as an opportunity to come clean about some racy photos of his own, according to the Los Angeles Times.
Thirteen years ago when he was in Venice, a women in a bikini asked if she could pose with Cummings and other firefighters. They obliged. Then the firefighters asked if they could take a picture of her in front of the firetruck. They said sure. Why not? Then she took off her top, which Cummings said shocked the firefighters (although it didn't stop them from snapping away — and no, we don't have the pictures).
Cummings said he wanted to use the incident as a teachable moment. He is exempt from any sort of discipline for the same reason the firefighters involved in the porn shoot are — because it happened too long ago. But Cummings has given himself a punishment of 120 hours of community service for the incident from a decade ago.
Councilman Dennis Zine calling Cummings' conduct "wrong and improper" but he said he is handling it well after the fact: "I think it's commendable that he's willing to self-impose punishment on himself." Others saw the response to the whole Cummings incident as a waste of time.
"You expect people in Venice to be wearing bikinis," Abby Diamond, a director with the Sunland-Tujunga Alliance, told the Los Angeles Times. "If she took off her bikini, maybe she's the one who should have regrets."
Some topless ladies in Venice might say otherwise, Abby.