This is an archival story that predates current editorial management.
This archival content was written, edited, and published prior to LAist's acquisition by its current owner, Southern California Public Radio ("SCPR"). Content, such as language choice and subject matter, in archival articles therefore may not align with SCPR's current editorial standards. To learn more about those standards and why we make this distinction, please click here.
Apple Must Help FBI Hack iPhone Belonging To San Bernardino Shooter, Judge Rules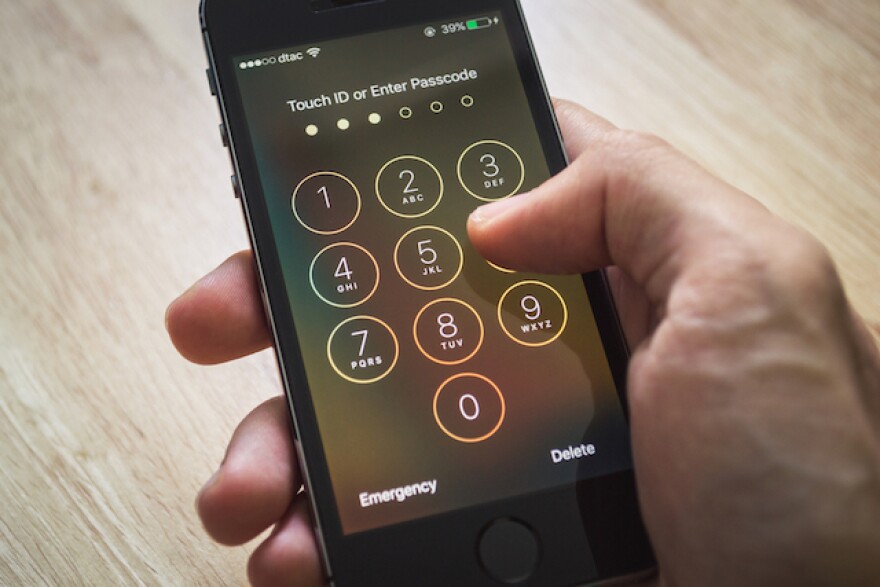 Before you read more...
Dear reader, we're asking you to help us keep local news available for all. Your financial support keeps our stories free to read, instead of hidden behind paywalls. We believe when reliable local reporting is widely available, the entire community benefits. Thank you for investing in your neighborhood.

Apple must help the FBI hack an iPhone belonging to one of the attackers in the San Bernardino shooting, a judge ruled.Thursday's ruling says that Apple must provide "reasonable technical assistance" to federal investigators that want to look at the contents of Syed Farook's iPhone 5c. The phone is locked by a passcode, and after too many unauthorized attempts at unlocking the device is designed to auto-erase its data. NBC News reports that Apple must provide investigators the ability to bypass the auto-erase and also submit an unlimited number of passwords.
Despite having a warrant to search the phone, "the government has been unable to complete the search because it cannot access the iPhone's encrypted content," said prosecutors. "Apple has the exclusive technical means which would assist the government in completing its search, but has declined to provide that assistance voluntarily." U.S. Attorney Eileen M. Decker said the ruling is a "potentially important step" in learning everything they can about the attack.
According to prosecutors, Farook may have disabled the iCloud data feature on his phone to hide his tracks, as the latest version of his data is from over a month before the attack. The iPhone is actually owned by the San Bernardino County Department of Public Health, Farook's former employer, and the department already agreed to allow investigators to search its contents.
Apple has not yet responded to the order.
Update: Apple has responded to the request and said they will fight the ruling.
Syed Farook and his wife Tashfeen Malik opened fire at a work banquet on December 2 in San Bernardino, killing 14 and injuring 22. They were later killed in a shootout with police after a pursuit. The FBI is investigating the attack as an act of terrorism, and have so far charged Farook's friend Enrique Marquez, who supplied the guns in the attack.